Stores Urged to Take Steps to Avoid 'Black Friday' Frenzy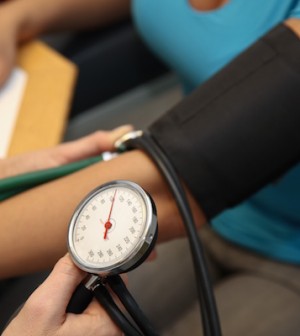 FRIDAY, Nov. 26There are a number of reasons why some shoppers behave badly on "Black Friday," says a University of Delaware researcher.
Black Friday, the day after Thanksgiving, is the unofficial start of the holiday shopping season.
"If people put a lot of effort into their Black Friday shopping, those were the people who were likely to be the misbehavers on Black Friday," Sharron Lennon, a professor of fashion and apparel studies, said in a university news release.
Those types of efforts include clipping coupons and carefully planning when to visit certain stores for specific advertised items. Problems erupt when these shoppers' expectations conflict with reality, such as when they find out that a store has only a handful of deeply discounted items, said Lennon, who spent the past three years observing and surveying Black Friday shoppers.
She suggested several ways that stores can reduce the risk of shopper meltdowns:
For items with limited quantities, give shoppers waiting in line as many tickets as the store has units in stock.
Don't use coupons. They take up a lot of workers' time and create backups at checkouts.
Post notices about out-of-stock items at the front of the store so shoppers don't waste their time fighting crowds to get an item that's no longer available.
Make random announcements about unadvertised specials. These unexpected promotions would be fun for shoppers.
More information
The U.S. Federal Trade Commission offers information on consumer protection.
Source: HealthDay
​