Second Language Comes Faster When Taught in Own Accent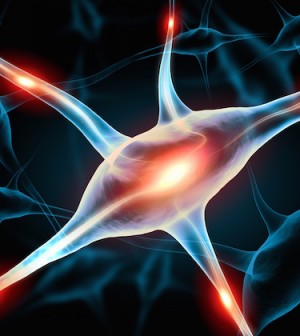 FRIDAY, Feb. 19Learning a foreign language is easier if it's taught in the accent of the listener, a new study finds.
In most cases, second languages are taught to adults in the "original" accent of the new language. But researchers at the University of Haifa in Israel found that this method isn't necessarily the best or quickest way to teach someone a new language.
The study included 60 people, aged 18 to 26. There were 20 native Hebrew speakers, 20 former Soviet Union residents who learned Hebrew after moving to Israel, and 20 Israeli Arabic speakers who started learning Hebrew at age 7 to 8.
They listened to four Hebrew sentences in which the last word was a noun pronounced in a different accent: Hebrew, Arabic, Russian and English. There was no difference in the amount of phonological information native Hebrew speakers needed to decipher the word, regardless of accent. However, the Arabic and Russian speakers required less phonological information to recognize the Hebrew word when it was pronounced in the accent of their native language than when they heard it in the accent of another language.
"This research lays emphasis on the importance of continuing investigation into the cognitive perspectives of accent in order to gain a better understanding of how we learn languages other than our native tongue," wrote Dr. Raphiq Ibrahim and Dr. Mark Leikin of the Brain Research Center for the Study of Learning Disabilities at the University of Haifa.
"In Israel and other countries where the population is made up of many different language groups, this understanding holds great significance," they concluded.
The study was recently published in the Journal of Psycholinguistic Research.
More information
The Linguistic Society of America has more about bilingualism.
Source: HealthDay
​