Research Sheds Light on Increasing Cerebral Palsy Rates Among Preemies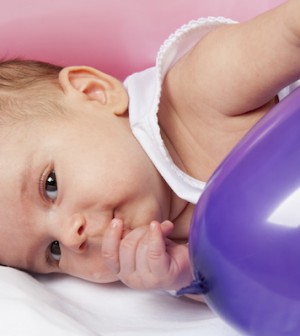 FRIDAY, Feb. 12New research sheds light on why cerebral palsy rates are increasing among infants born prematurely in the United States.
The movement disorder affects more than 500,000 Americans.
In the new study, which looked at placentas from 222 preterm births, the researchers reported that cerebral palsy is associated with connective tissue inflammation in the umbilical cord. The inflammation — and infection — occurs more often in cases of preterm labor and premature rupturing of the amniotic sac, and is less common in premature births that occur because of preeclampsia, the study found.
"These findings are valuable, as we continue to study the link between premature births and cerebral palsy," Dr. John Gianopolous, chair of the obstetrics and gynecology department at Loyola University Health System, said in a news release. "While further investigation is needed, managing inflammation may reduce the risk of certain complications in these infants."
The findings were reported at the annual meeting of the Society for Maternal-Fetal Medicine held Feb. 1 to 6 in Chicago, and are scheduled to be published in an upcoming issue of the American Journal of Obstetrics & Gynecology.
Cerebral palsy, which is the result of brain damage, affects body movement and muscle coordination, and typically develops by age 3.
More information
The U.S. National Institute of Neurological Disorders and Stroke has more on cerebral palsy.
Source: HealthDay
​