Rep. Giffords Continues to Improve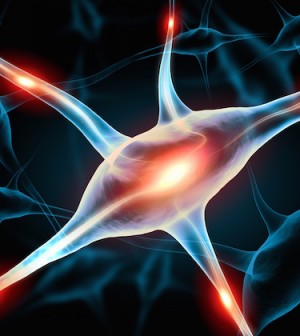 MONDAY, Jan. 17Arizona Congresswoman Gabrielle Giffords continues her remarkable recovery after she was gravely wounded by an assassin's bullet to her brain nine days ago: On Sunday, her doctors upgraded her condition from critical to serious.
Giffords underwent surgery Saturday to replace a breathing tube that had been in place since she was shot in the attack in Tucson that left six people dead.
The 40-year-old Giffords was breathing on her own, but the breathing tube had been left in as a precaution. In its place, surgeons inserted a tracheotomy tube in her windpipe, protecting her airway and allowing her to be disconnected from a ventilator, according to officials at University Medical Center in Tucson, where Giffords is being treated.
Doctors also inserted a feeding tube. Both procedures, according to the hospital, are common in people hospitalized with brain injuries.
The hospital issued a statement saying that Giffords' "recovery continues as planned."
Giffords can't talk because of the breathing tube, but her husband reported Monday that she has improved so much that she was able to smile and give him a neck rub as he sat by her side, according to the Associated Press.
"She's …gone through this traumatic injury," astronaut Mark Kelly said in an interview with ABC News anchor Diane Sawyer. "And she spends 10 minutes giving me a neck massage. It's so typical of her that no matter how hard the situation might be for her, you know, she's looking out for other people."
Giffords' doctors said that, once the breathing tube is removed, they will be able to assess whether she could speak.
"She is beginning to carry out more complex sequences [of movement] in response to our commands, and even spontaneously," Dr. Michael Lemole Jr., neurosurgery chief at University Medical Center, said. "We couldn't have hoped for any better improvement than we're seeing now."
Doctors want to ensure that Giffords doesn't regress and are watching for pneumonia and blood clots, the AP reported.
Experts said that, despite her remarkable progress, Giffords may have suffered some permanent damage, but it's not yet clear how extensive that damage might be.
Giffords was gravely injured, 13 others were wounded, and six people, including a 9-year-old girl, were killed in the Jan. 8 shooting spree that took place in front of a Safeway supermarket in Tucson, where Giffords was meeting with constituents. Jared Loughner, 22, faces multiple murder and attempted murder charges in the shootings.
Giffords, a Democrat, was first elected to the House of Representatives in 2006.
The fact that Giffords is alive is a bit of a miracle.
According to Dr. David Langer, director of cerebrovascular research at the Cushing Neuroscience Institutes, part of North Shore/Long Island Jewish Medical Center in Great Neck, N.Y., 90 percent of people with gunshot wounds to the head die.
More information
The U.S. National Institutes of Health has more on traumatic brain injury.
Source: HealthDay
​