PTSD Peaks at Different Ages in Men, Women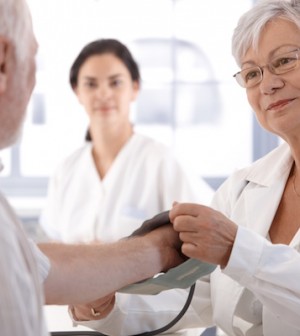 WEDNESDAY, July 21Women are most vulnerable to post-traumatic stress disorder (PTSD) between ages 51 and 55, while men are more prone to the condition from ages 41 to 45, a new study finds.
Danish researchers analyzed data from 6,548 participants in previous PTSD studies and found that the total prevalence of PTSD was 21.3 percent. The condition was twice as common in women as in men.
The study was published July 20 in the Annals of General Psychiatry.
The finding that PTSD peaks at different ages in men and women "is of particular interest and needs to be investigated further in future research in order to develop more thorough explanations for the effect," researcher Ask Elklit said in a journal news release.
"People now live for an increased number of years compared to that of previous generations, and as a result individuals have more years in which they can be affected by the negative consequences that can follow traumatic experiences. It is therefore important to pay attention to the risk of PTSD in relation to different stages in the lifespan."
More information
The U.S. National Institute of Mental Health has more about PTSD.
Source: HealthDay
​