Playgrounds More Fun When Safety Rules Come Into Play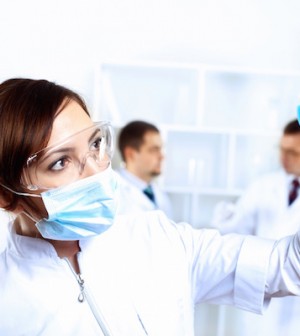 SUNDAY, July 25Playgrounds are great places for children to get exercise and have fun, but parents need to take steps to protect youngsters from potential dangers, says the American College of Emergency Physicians.
"In many cases, a playground injury may include a minor cut or scrape. But parents need to be aware that playground injuries can be much more serious, even fatal. Every year, emergency physicians see more than 200,000 children coming from a playground with head, neck and spinal cord injuries, internal bleeding and strangulation," Dr. Angela Gardner, president of the American College of Emergency Physicians (ACEP), said in a news release from the organization.
"A playground should be a safe place for a child to have fun this summer. Many injuries and visits to the emergency room can be avoided if parents will be mindful of the risks and if they will teach their children to obey safety rules," she added.
Nearly 80 percent of playground injuries are caused by falls, according to the National Playground Safety Institute. About 45 percent of playground injuries are severe and include fractures, internal injuries, concussions and dislocations, the U.S. Centers for Disease Control and Prevention has reported.
The ACEP offers the following tips for preventing playground injuries:
Young children should be closely supervised while at a playground. Adult supervision is also urged for older children.
Check that the playground is properly maintained. Inspect it for broken pieces of equipment, trash or broken bottles, and adequate cushioning to prevent injury.
If the playground is so crowded that you can't properly monitor a child, come back at another time.
Don't let younger children play on equipment that is meant for older children. There should be separate areas for preschool children and for school-age children.
Teach your child not to run, push or shove others while on a playground. They should also be taught other safety rules, such as not to walk in front of moving swings and not to climb a slide instead of using the ladder.
More information
The Nemours Foundation has more about playground safety.
Source: HealthDay
​