Nursing Home Workers At Risk for Assault: Study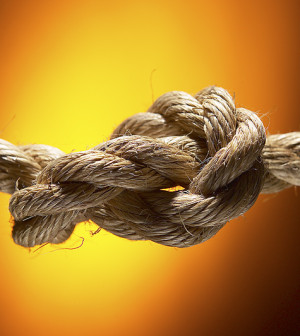 TUESDAY, Sept. 28Nursing home workers who are routinely exposed to violent encounters with either the residents they care for or visitors to the nursing home face a three times greater risk for developing painful musculoskeletal conditions, new research reveals.
Dr. Helena Miranda, of the Finnish Institute of Occupational Health in Helsinki, led a team that surveyed 920 employees working at 12 different nursing homes that were owned by a single company, located in Maryland and Maine.
The staff were drawn from a wide range of occupations within each facility. Most were women, and there were no temporary workers. The average amount of time each employee had worked in their current position was 12 years, according to the report published in the Sept. 28 online edition of the journal Occupational & Environmental Medicine.
The study authors found that nearly half the workers had been attacked in some manner by a patient or a patient's visitor at least one time during the three months prior to being surveyed.
One quarter of the workers said they had been repeatedly attacked in that timeframe.
The risk for attack appeared to be greater among younger and newer staff, the researchers observed.
Overall, the more one was attacked, the greater likelihood that he or she went on to develop musculoskeletal pain. For example, while just 40 percent of those employees who had not been attacked in the past three months said they had lower back pain, that figure rose to 70 percent among those who had been attacked three or more times in that period.
Widespread pain across the lower back, shoulders, hands and knees was three times more common among those who had been attacked three or more times in the prior three months, the researchers noted.
Assault victims indicated that they viewed their work environment as unsafe, while prompting them to consider quitting their job within the coming two years.
Miranda and her colleagues pointed out that employee turnover at nursing homes is between 25 and 150 percent, and that this sort of occupational hazard may play a contributing role to such high departure rates.
"Musculoskeletal disorders are a leading reason for sick leave and permanent disability in most occupations, particularly health care," the authors noted in a news release from the journal's publisher. "Good workplace safety in nursing homes is likely to protect against this and many other adverse effects of violence."
More information
For more on nursing home staff safety, visit the U.S. Occupational Safety & Health Administration.
Source: HealthDay
​