Mom's Mental State Influenced Kids' Well-Being After 9/11: Study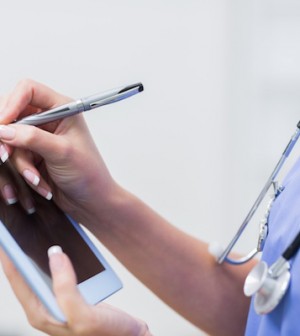 THURSDAY, July 15For New York City preschoolers, having a mother with lingering mental health issues after the 9/11 attacks influenced how they fared emotionally more than whether the children had actually witnessed the attacks, a new study finds.
Kids whose mothers struggled with post-traumatic stress disorder (PTSD) and depression after the 2001 assault on the World Trade Center were more likely to have behavioral problems three years later than children whose moms coped better with the attacks, the researchers said.
"With young kids, you have two possible sources of trauma: what they experienced directly, and how they react to the impact on their mother from what she experienced," said lead study author Claude Chemtob, director of the Family Trauma Research Program at New York University. "What we learned was, in fact, that if the mom's experience with 9/11 led to her having depression or PTSD, it had more of an impact than whether the kids saw it or not."
The study is published in the July/August issue of the journal Child Development.
Researchers interviewed the mothers of 116 children who were ages 5 and younger on the day of the attacks and either lived in lower Manhattan or attended preschool or daycare there. Mothers were asked about the "high-intensity" 9/11 experiences, such as whether they saw bodies falling from windows or the planes hitting the towers, as well as about their mental health and their child's mental health and behavior.
The children's teachers were also asked about the students' behavior.
About 57 percent of children whose mothers had PTSD and depression met the criteria for clinically significant "emotionally reactive behavior," or being overly clingy, quick to upset and reacting in age-inappropriate ways, the study found. About 36 percent were anxious or depressed; 29 percent had sleep problems; 43 percent displayed aggressive behavior, and 21 percent were withdrawn or inattentive, the researchers said.
In contrast to children of mothers who had neither PTSD nor depression, children of mothers with those disorders were six times more likely to have clinically significant emotional reactivity problems and 11 times more likely to have aggression problems, Chemtob noted.
"This is in stark contrast to kids whose mothers had neither depression nor PTSD," Chemtob said. Only 5.3 percent of those children met criteria for clinically significant emotionally reactive behavior. "Kids whose mothers did not have depression or PTSD differed little from what would be expected in a normal population," Chemtob added.
"Interestingly, children of mothers with only depression did not have an increased risk of problems except for somatic complaints," he added.
A big question among child development experts is to what extent young children suffer from witnessing traumatic events. "Colloquially, people will say, 'Yes the child saw it, but the kid was too young to know what was going on,'" Chemtob said.
Placing more emphasis on treating young children in the aftermath of violent events may help kids cope, Chemtob said, as would screening mothers for PTSD and depression to identify children at risk of problems themselves.
Katherine Muller, an assistant professor of psychiatry and behavioral sciences at Albert Einstein College of Medicine in New York City, said the study is interesting but doesn't necessarily show that the terrorist attacks were the cause of the mom's PTSD and depression.
"The value is there is more evidence that when moms have these two conditions at the same time, there is some impact on the kids, whether it's related to 9/11 or an earthquake or even more personal experience of trauma such as domestic violence or abuse or a car accident," she said.
In a second study in the same journal, researchers found New York City teens and their mothers who witnessed the attacks tended to have more mental health symptoms than those farther away, according to the report.
Yet many of the more than 400 adolescents in the study, who were mostly from lower-income communities, also reported experiencing prior traumas, said lead study author Elizabeth Gershoff, an associate professor of human development at University of Texas, Austin.
And only 10 reported that the attacks on 9/11 were the most traumatic thing that had ever happened to them. Instead, the students said seeing a friend shot or assaulted, or seeing someone killed by a car, was worse.
"Even though 9/11 was a very traumatic and impactful event, these families who were living in relatively low-income neighborhoods experienced traumatic events on a much more regular basis," Gershoff said.
More information
The U.S. National Institute of Mental Health has more on PTSD.
Source: HealthDay
​