Mobile Devices Dangerous for Pedestrians, Too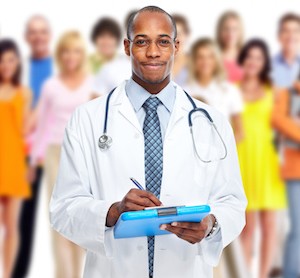 MONDAY, Aug. 29 (HealthDay News) — Crossing the street while answering texts or enjoying tunes can be hazardous business, a new study shows.
It found that pedestrians who use mobile devices are at heightened odds of being hit at crosswalks, and listening to music is the most dangerous type of distraction.
In a virtual environment lab that simulated cars moving in multiple directions, more than 125 university students were asked to cross a two-lane road while cars drove at 30 mph. The students were tested in a variety of conditions: without any distractions; while texting; while talking on a cell phone; and while listening to music with earphones.
The risk of being hit was 6 percent with no distractions, 12 percent while talking on a cell phone, up to 25 percent while texting, and about 33 percent while listening to music.
The finding that the danger was greatest while listening to music surprised study author David Schwebel, director of the Youth Safety Laboratory at the University of Alabama at Birmingham.
"The driving literature suggests that listening to the radio while driving is not particularly dangerous. [But] we found that listening to music while crossing the street is dangerous, and I did not anticipate that," he said in a university news release.
"The big thing with music is that your ears are distracted. You are listening to the music and not listening to the traffic," he noted. "I suspect that we use our ears quite a bit more than we realize to safely cross the street."
The study was published online in August in the journal Accident Analysis and Prevention.
Want to stay safe? Turn off your mobile devices when crossing the street, Schewbel suggested.
In the meantime, "We are going to continue to see distracted pedestrians and distracted drivers, and it is going to influence our safety on the roads. And it is not going to be in a good way," he said.
The study authors noted that over the past year pedestrian deaths in the United States rose for the first time in four years, according to the Governors Highway Safety Association.
More information
The U.S. Centers for Disease Control and Prevention has more about pedestrian safety.
Source: HealthDay
​