Military Deployment May Affect Kids' Health Care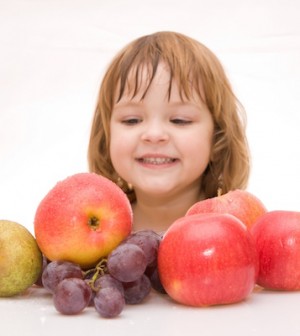 MONDAY, June 7The young children of a single parent deployed for military service are less likely to get medical care than the children of married service men and women, a new study has found.
"The bottom line is that military deployment of parents does affect the health care of their kids," said study co-author Dr. Gregory Gorman, a military-based commander and assistant professor of pediatrics at the Uniformed Services University of the Health Sciences in Bethesda, Md.
"Because there are so many demands on military personnel in this particularly high military tempo we have — with two wars going on — that routine care for their children very well might get deferred until when really needed," he added.
Gorman's research also uncovered a second interesting finding.
"Older couples in which one parent was deployed were actually bringing in their children for care more often than young, single-parent families. So the younger, single group should be one that we target to make sure that kids get the health care they need," he said.
Military personnel and their families experience unique sets of stressors, especially during wartime deployments, according to background information in the report, which was released online June 7 in advance of publication in the July print issue of the journal Pediatrics.
For the study, Gorman and his colleagues examined medical care patterns for nearly 170,000 children, one-third of whom had a parent that had been deployed at least once since 2007. All the children were younger than the age of 2 when the parent was deployed, and all were from families enrolled in the U.S. military's health-care system.
The researchers found that slightly more than one-quarter of all child-care visits were for issues other than an illness — so called "well-child" visits. But, children from single-parent families experienced a drop-off in both outpatient visits for illness and well-child visits after the deployment of the parent. Conversely, children from married homes experienced an increase in both types of visits.
Gorman and his colleagues theorized that older parents may have more established support networks and better resources to carry out more frequent health-care visits for their children than younger parents.
But, he added, more research is needed before definitive conclusions can be reached.
Alyssa Mansfield, a research epidemiologist with the non-profit group RTI International in Research Triangle Park, N.C., said she'd also be hesitant to draw firm conclusions from the study findings.
"I would not be so quick to point to deployment as accounting for the differences they observed," she said. "I'm not disputing the results, but I would qualify the conclusions more than they did."
Mansfield noted, for example, that it would be premature to explain care-seeking frequency patterns by highlighting either the stress placed on non-deployed parents or caretakers, or the problems experienced by the children themselves.
"The researchers did not measure the parents' stress levels, so they just don't know what the case is with that," she said. "And because you're talking about extremely young children here — including some babies under 1 year of age — diagnosing behavioral problems in that group is very, very difficult. I would have also have wanted to see some sort of comparison of the military family experience with a civilian population."
Keith Armstrong, a professor of clinical psychiatry at the University of California, San Francisco, said the study findings "make intuitive sense," but agreed that "there should be follow-up studies to help us to refine our questions and our answers."
More information
For more on well-child visits, visit the U.S. National Library of Medicine.
Source: HealthDay
​