Method to Detect When Patients Wake During Surgery Fails to Impress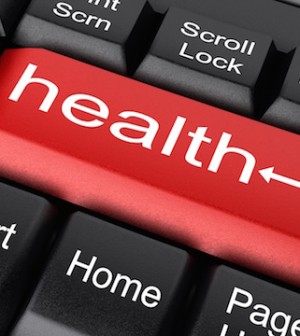 WEDNESDAY, Aug. 17A newer technology intended to alert doctors when patients are regaining consciousness while under anesthesia is no better than conventional monitoring systems in lowering the incidence of "anesthesia awareness," new research shows.
In fact, the newer system — which measures electrical activity in the brain and is known as bispectral index (BIS) monitoring — actually picked up on fewer incidents than the standard system, which measures the amount of anesthesia when a patient exhales.
Anesthesia awareness takes place when a patient under general anesthesia can remember what happened during surgery. It occurs in up to 1 percent of high-risk patients, or 20,000 to 40,000 U.S. patients a year.
Researchers have pointed out that the standard system is also simpler and less expensive to use.
But that doesn't mean there isn't a place for the newer technology, said several scientists.
One expert said that BIS could be useful when used together with ETAC, which stands for "end-tidal anesthetic-agent concentration."
"This is not the be-all, end-all device, but I believe it's a useful piece of information used in conjunction with ETAC and everything else," said Dr. Mark D. Schlesinger, chairman of anesthesiology at Hackensack University Medical Center in New Jersey. "You need multiple pieces of information."
Generally, systems to monitor awareness have focused on the cardio-respiratory system while those monitoring the nervous system have lagged behind.
"I think most practitioners believe that [BIS] can be useful in certain situations," added Dr. Russell K. McAllister, an associate professor of anesthesiology at the Texas A&M Health Science Center College of Medicine and an anesthesiologist with Scott & White in Temple.
Those situations might include patients who are getting intravenous anesthesia — which ETAC can't monitor — or low-risk patients, who were not included in this study, said Dr. Devi E. Nampiaparampil, an assistant professor of anesthesiology and rehabilitation at NYU School of Medicine in New York City.
Neither Schlesinger, McAllister nor Nampiaparampil were involved with the study, which appears in the Aug. 17 issue of the New England Journal of Medicine.
Patients at high risk for anesthesia awareness can include those who have undergone trauma in an accident and have unstable vital signs, or someone who can't tolerate high levels of anesthesia, Schlesinger explained. This group of patients also includes those who regularly consume large quantities of alcohol and those taking sedatives or certain kinds of painkillers.
"[Anesthesia awareness] continues to affect substantial a number of patients and to be a cause of real distress and long-term consequences for those who experience it," said study author Dr. Michael Avidan.
Avidan marveled at the paucity of nervous system monitoring for anesthesia patients, compared to those that monitor the cardio-respiratory system.
"That's surprising because the nervous system is really the target of anesthesia," said Avidan, who is division chief of cardiothoracic anesthesia and cardiothoracic intensive care at Washington University School of Medicine in St. Louis.
This is the third trial of BIS in recent years, starting with a 2004 study that found that using BIS monitors could reduce awareness incidence by 82 percent. A 2008 trial by the same group of researchers found that BIS didn't perform as well as ETAC, leading the team to try a still larger trial.
For this study, the researchers randomized 6,000 patients at high risk for anesthesia awareness to either BIS-guided anesthesia or ETAC-guided anesthesia.
Seven patients (0.24 percent) in the BIS group recalled being aware during the procedure, compared to 2 (0.07 percent) in the ETAC group.
Why didn't a system that directly measures brain activity work better than standard procedures?
"You would think that brain monitoring would give you more information, [but] I think there are reasons why it didn't," said Nampiaparampil.
Anesthesia is given for three different purposes, she explained. One is to relax the patient's muscles, one is to foster amnesia and one is for pain relief.
"Those three functions may not be controlled by the same area of the brain and even with BIS . . . you may not be looking at all areas you need to in order to [ascertain awareness]," said Nampiaparampil.
Still, Avidan said he is a "strong proponent of working on ways that we can monitor the brain and try directly to monitor anesthesia rather than relying on more removed surrogate measures."
More information
A patient who experienced this phenomenon founded the Anesthesia Awareness Campaign.
Source: HealthDay
​