Mental Health Woes Plague 'Cyberbullies' and Their Victims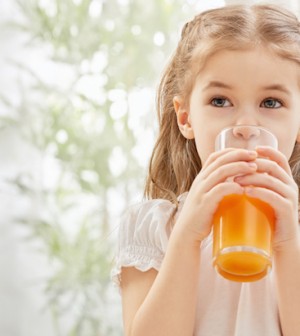 TUESDAY, July 6Teens who "cyberbully" others via the Internet or cell phones are more likely to suffer from both physical and psychiatric troubles, and their victims are at heightened risk, too, a Finnish study finds.
The survey of almost 2,500 teens found that more than 7 percent of teens bullied other teens online, about 5 percent were targets of this aggressive behavior, and 5.4 percent said they were both bullies and bullied.
"People may wonder how similar teens in Finland are to teens in the U.S., but national research that I recently published indicates that rates of traditional bullying and victimization from bullying are very similar among kids in both countries," said Dr. Matthew Davis, an associate professor of pediatrics, internal medicine and public policy at the University of Michigan.
In fact, a recent U.S. survey of children aged 10 to 17 found that 12 percent were "aggressive" to someone else while online, 4 percent were victims of this type of online aggression, while 3 percent reported being both aggressors and targets.
The new study appears in the July issue of Archives of General Psychiatry.
As defined by the researchers, cyberbullying includes aggressive, intentional, repeated acts using mobile phones, computers (including e-mails and Facebook) or other electronic media against victims who cannot easily defend themselves.
The widely publicized death in January of 15-year-old Phoebe Prince, a Massachusetts teen who took her life after months of relentless cyberbullying, swung a national spotlight on the issue. Parents have also become increasingly concerned about both bullying and their children's Internet safety, Davis said, and "for that reason, it is imperative that we track and address the problems of cyberbullying and cyberpredator behavior very actively in the near future."
In addition, the fact that about a third of teens in the United States and Finland report that they are victims of some type of bullying behavior "is a red flag that communities, schools, and families must respond more effectively to bullying, whether it occurs in person or electronically. This is an area that needs more real-world attention and action," Davis said.
For the study, a team led by Dr. Andre Sourander, from Turku University, collected data on 2,215 Finnish teens 13 to 16 years old. The teens were asked about cyberbullying and cybervictimization, as well as their overall health.
Teens who were victims of cyberbullying were more likely to come from broken homes and have emotional, concentration and behavior problems. These teens also found it harder to get along with others. In addition, they were prone to headaches, abdominal pain, sleeping problems and not feeling safe at school, the researchers found.
Cyberbullies were not without their own problems, however. Compared to teens who didn't engage in such behaviors, they were also more prone to suffering from emotional, concentration and behavior problems. In addition, they had trouble getting along with others and often suffered from hyperactivity and conduct problems. Cyberbullies also frequently smoked or got drunk, reported headaches, and were more prone to not feeling safe at school, the study found.
Teens who were both cyberbullies and cybervictims suffered from all of these conditions, Sourander's group found.
"Of those who had been victimized, one in four reported that it had resulted in fear for their safety," the researchers wrote. The feeling of being unsafe is probably worse in cyberbullying compared with traditional bullying, they added. That's because traditional bullying typically occurs on school grounds, so victims can at least feel safe within their homes. With cyberbullying, however, victims are at risk 24 hours a day, seven days a week, the team noted.
Richard Gallagher, director of the Parenting Institute at the NYU Child Study Center in New York City, believes that schools, parents and children can all play a role in dealing with cyberbullying.
"Some schools are very concerned about this," he said. "And if they find out about it some schools are taking proactive action and there are consequences for the bully." But other schools aren't taking as active a role, Gallagher noted. "The proactive approach does seem to be helping with reducing the impact of bullying and teasing," he said. "So, I do think it is appropriate for schools to do this, but to be careful how they do it."
"In addition, most effective anti-bullying programs are ones that suggest that bystanders should be involved as well," Gallagher said. In these cases other children or parents who know someone is being bullied should report it to the school, he explained.
Another expert, Dr. Thomas Paul Tarshis, director of the Bay Area Children's Association in Cupertino, Calif., said the problem of cyberbullying is a growing one.
"The main place cyberbullying and cybervictimization begins from is the school," he said. "So it is in the school-peer relations where kids are likely to put pressure on someone, to taunt someone through instant messaging or Facebook."
Ideally, all schools should implement strict anti-bullying policies, but many are overwhelmed, he said. "Schools aren't even doing enough with standard bullying," he noted.
One positive of cyberbullying is that it leaves a data trial, Tarshis said. "So it's easier to get evidence of cyberbullying and it makes discipline and follow-through better."
More information
For more information on cyberbullying, visit the National Crime Prevention Council.
Source: HealthDay
​