Medicare Makes Way for Baby Boomers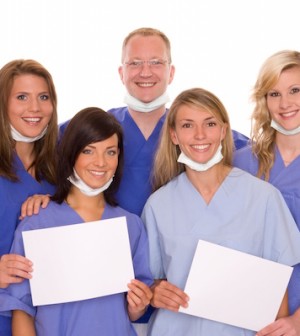 MONDAY, Jan. 3It's been a long, strange trip from Woodstock to the nursing home, but baby boomers are getting there — and soon.
The first boomers turn 65 this year and can start enrolling in Medicare this month, setting a ball in motion that will probably put further strain on an already overburdened system.
For starters, these seniors are arriving at Medicare's door with more health problems and more expectations than their parents and other generations before them.
A century ago, people died mostly from infectious diseases. Today, they're dying of chronic, lingering conditions such as Alzheimer's, heart disease, diabetes and cancer, said Dr. Stephen G. Jones, director of the Center for Healthy Aging at Greenwich Hospital in Greenwich, Conn.
Today's elders are also used to demanding and getting attention. The aging golfer with a trick knee today goes looking for a knee replacement rather than suffering in silence off the links.
"We're talking 75 million people classified as baby boomers [who will] consume health-care services much more than their parents," said Dr. Bruce Koeppen, founding dean of Quinnipiac University School of Medicine in Hamden, Conn. "It's the 'Me Generation.' By their very nature, they will consume more health services."
"This will potentially put a huge strain on the system across the board — economically, socially, politically, almost every sphere you can imagine," Jones added.
And who is going to take care of this momentous generation? Hard to say, given a shrinking pool of qualified geriatricians and primary care physicians.
"There are not enough people trained to take care of an entire aging population," said Alan B. Stevens, chairman of gerontology at Texas A&M Health Science Center College of Medicine in Temple.
According to Koeppen, 40 percent of physicians are themselves approaching retirement and Medicare-eligible status.
"The real crisis is [whether we are] going to have adequate health-care services," he said. Quinnipiac is one of a legion of new medical schools cropping up to try to stem the impending crisis.
Add to this the fact that the Affordable Care Act, the health-care reform legislation enacted in 2010, will allow previously uninsured people who were not receiving primary care to start using primary care services, Stevens said.
Part of the problem, observers say, stems from low payment rates for geriatricians and primary care physicians.
"In terms of reimbursement, geriatrics is one of the lowest-paying fields," Jones said. "Think about the amount of time a doctor spends with an 88-year-old patient. You have 88 years of history to go through, 16 medications to refill. It takes a long time to see a geriatric patient so the burden on the doctors is pretty severe, and reimbursement is nil, so virtually no one is going into geriatrics these days."
According to the American Geriatrics Society, there are now 7,029 board-certified geriatricians in the United States — or one for every 2,699 Americans aged 75 and older. But with the swelling in the elderly population, the ratio is expected to drop to one geriatrician per 5,549 seniors by 2030.
The same holds true for primary care physicians, another field experiencing a shortage, Stevens said.
"Many providers, especially those in small private practices, don't take Medicare patients because it's not in their financial best interest to do that," he said.
But baby boomers as a whole have shown they think it's in their best interest to beef up the medical system, especially as it relates to older adults.
"The baby boomers have tremendous political clout, social clout and want things addressed as they move into this group," Jones said.
More information
The U.S. Centers for Medicare and Medicaid Services has more about getting started with Medicare.
Source: HealthDay
​