Many Med Schools Score Poorly in Teaching Gay/Lesbian Health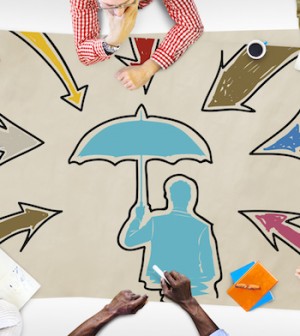 TUESDAY, Sept. 6Medical schools set aside an average of only seven hours for topics related to the health care needs of lesbian, gay, bisexual and transgender (LGBT) patients, a new study says.
The survey of deans of 150 American and Canadian medical schools also found wide variation in the amount, content and quality of instruction on LGBT health.
For example, a third of the schools had no LGBT content during their clinical years, about 7 percent had no content during preclinical years, and about 4 percent had no content in any of their years.
And while most (97 percent) taught that physicians should ask patients if they have sex with men, women, or both when obtaining a sexual history, less than two-thirds of schools taught about the difference between sexual behavior and identity (for example, that a man might have sex with men and yet self-identify as straight).
The findings appear Sept. 7 in a medical education theme issue of the Journal of the American Medical Association.
"Lesbian, gay, bisexual and transgender (LGBT) individuals have specific health and health care needs," wrote Dr. Juno Obedin-Maliver, Stanford University School of Medicine, and colleagues. Some of these pertain to HIV and other sexually transmitted infections, adult and adolescent health issues and issues around gender identity, among others, he said.
Compared to their peers who are not LGBT, this group is "more likely to face barriers accessing appropriate medical care, which may create or increase existing disparities," Obedin-Maliver added.
While experts have called for medical schools to cover LGBT issues, the actual content and amount of such training hasn't been known, the study authors noted.
More information
The U.S. Centers for Disease Control and Prevention has more about LGBT health.
Source: HealthDay
​