Malpractice Fears Can Influence Medical Practice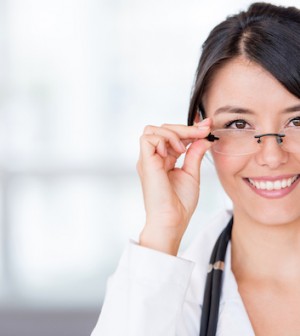 TUESDAY, April 13Peer pressure and fear of malpractice lawsuits seem to be behind the decisions by some doctors to order unnecessary cardiac catheterizations, new research suggests.
When asked in a national survey why they might order this potentially hazardous procedure that measures blood flow to the human heart, even when it might not be called for clinically, the top two reasons that cardiologists around the country gave were the fact that other doctors do it routinely and that patients might sue if the test wasn't done.
"We didn't say unnecessary," noted study author Frances Lee Lucas, an epidemiologist with the Maine Medical Center in Portland, whose report was published in the April 13 online edition of Circulation: Cardiovascular Quality and Outcomes. "We said how often for non-clinical reasons. We didn't want to say unnecessary because we knew nobody would ever say they ordered an unnecessary test."
The study of 598 cardiologists didn't attempt to determine the number of catheterizations performed that weren't really needed — an important issue in an era of rising worry about medical costs. That would be a very difficult study to do, and it would have to include errors in both directions, people who need one and don't get it as well as people who get one and don't need it, Lucas said.
Instead, they were just asked what outside factor might put them over the edge if they thought that a catheterization wasn't really essential.
Fewer than 1 percent of those responding said that the added income from doing the procedure might be a motive, a low number that didn't surprise Lucas. "I was astonished that anyone said it, but a few did," she said.
One leading reason turned out to be fear of malpractice suits, which was cited by nearly 24 percent of the cardiologists. That response varied when the answers were broken down according to the intensity of treatment in a given region — that is, the level of health-care services in a region.
Only 12 percent of the cardiologists listed fear of malpractice in the regions of lowest intensity, compared to 35 percent in the highest-intensity regions.
About 27 percent of the cardiologists said they would do the procedure because of peer pressure, a number that varied unpredictably, from 20 percent in some regions to 35 percent in others, Lucas said.
But unlike the fear of malpractice, the effect of peer pressure did not rise in step with the intensity of treatment, Lucas said. "It isn't a nice, neat gradation," she said. "It bounces around a lot more."
The study won't help anyone who wants to point to one region of the country as a hotbed of unnecessary procedures, Lucas noted. It looked at data from 306 hospital referral regions, which could show a lot of variability in the larger, conventional geographical designations.
"Maine is very conservative, New York is very high-intensity," Lucas said. "So saying northeast isn't a very good tool."
Changing current rules on malpractice might help relieve the pressure on medical costs, the report concluded, but it didn't say what kind of change might be beneficial. Malpractice was specifically not mentioned in the health-care bill just signed into law by President Barack Obama, despite requests by medical organizations for more limits on what lawsuits physicians might face.
The American Heart Association has not taken a position on malpractice reform, said Dr. Clyde W. Yancy, president of the association and medical director of the Baylor Heart and Vascular Institute in Dallas, because "the association's prime concern is the quality of patient care and research."
The findings should be interpreted with caution, Yancy noted, because they were based on responses to proposed medical scenarios by a relatively small number of cardiologists. And "if the wording of the vignettes were changed, the responses might have been different," he added.
"To use these data as a 'Eureka event' is not justified," Yancy said. "I'm not convinced that the evidence we have justifies us to say we know what influences medical costs on the basis of defensive measures."
More information
Heart catheterization is described by the American Heart Association.
Source: HealthDay
​