Kids With HIV at Risk of Heart Disease, Study Says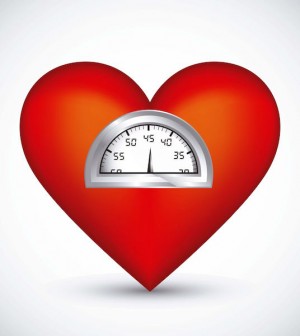 WEDNESDAY, Dec. 5Children infected with HIV are at increased risk for hardening of the arteries and require cholesterol-lowering drugs and healthy lifestyle habits to prevent early death from cardiovascular disease, according to a new study.
Thickening and hardening of the arteries is known as atherosclerosis.
In this study, researchers assessed 150 children and teens with HIV, the AIDS-causing virus, and 150 healthy youngsters. Those with HIV were two-and-a-half times more likely to have higher levels of a biological indicator of atherosclerosis than those without HIV.
The findings were scheduled for presentation Wednesday at the annual meeting of the European Association of Cardiovascular Imaging in Athens, Greece.
"Our study shows that children and adolescents with HIV have arteries that are more rigid and less elastic, which means that the process of atherosclerosis has begun and they have increased risk of [heart attack] in the future," principal investigator Dr. Talia Sainz Costa, a pediatrician in Madrid, Spain, said in a news release from the European Society of Cardiology.
She noted that antiretroviral treatment prolongs the lives of HIV patients, who no longer die prematurely from the infection. Many antiretroviral drugs, however, increase bad LDL cholesterol and lower good HDL cholesterol.
"Children with HIV will have high cholesterol for a long period and on top of that the virus causes chronic inflammation — both are bad for the arteries," Sainz Costa explained.
She and her colleagues said their findings show that doctors need to pay more attention to cardiovascular disease prevention in youngsters with HIV.
"Cardiovascular disease has already put down roots in children and adolescents with HIV, and we need to take preventive measures at this early stage," Sainz Costa said. "We should be more aggressive in treating their high cholesterol with medication — this practice is common in adults but rare in children."
"We also need to be stricter about healthy lifestyle advice," she added. "Many children and adolescents with HIV come from families with low socioeconomic status and are more prone to smoking, poor diet and inactivity. This age group also struggles with adherence to medication, which is another worry, but we should not let this decrease our efforts to prevent future complications."
Data and conclusions presented at meetings are typically considered preliminary until published in a peer-reviewed medical journal. Although the study showed an association between HIV in children and an increased risk of hardened arteries later in life, it did not prove a cause-and-effect relationship.
More information
AIDS.gov has more about children and HIV.
Source: HealthDay
​