Infants May Display Subtle Autism Signs at 6 Months: Study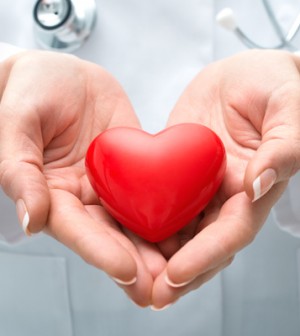 FRIDAY, Sept. 3Scientists report that they may have detected signs of autism in 6-month-old babies, but it's too early to know if the findings could lead to earlier diagnosis of the condition.
Currently, doctors can only diagnose autism in the second year of life or later, Robert T. Schultz, director of the Center for Autism Research at Children's Hospital of Philadelphia, explained in an interview. Earlier diagnosis could make a difference for kids because "generally, the feeling in the field is that the earlier the intervention, the better the child's outcome," said Schultz, who was not involved in the study but is familiar with the findings of the new research.
The researchers studied 25 babies who had siblings with autism, putting them at higher risk for the disorder, and 25 other babies whose families didn't have a history of autism.
The investigators allowed the babies to figure out how to play with a toy while their caregivers sat nearby. The babies at higher risk of autism spent more time fixated on the toy than the other babies and less time looking at their caregivers when the caregivers weren't engaging them.
"This is about social initiation. The baby siblings of children with autism looked less often and with less duration. It's something parents should keep an eye on," said study co-author Rebecca Landa, director of Kennedy Krieger Institute's Center for Autism and Related Disorders.
But the differences between high-risk and lower-risk babies at this age may be too small for parents to notice, said Schultz. He suggested that parents should focus on looking for possible signs of autism in their children after the age of 1 year. Lack of eye contact is one red flag, he noted.
The study, published in the September issue of the Journal of Child Psychology and Psychiatry, saw no difference in cause-and-effect learning abilities between the two groups of children.
In another recent study, researchers at the New York State Institute for Basic Research in Developmental Disabilities reported seeing other subtle signs of autism in infants.
When they looked at babies who had spent time in the neonatal intensive care unit, they found that those later diagnosed with an autism spectrum disorder were more likely to have had differences in visual processing and abnormal muscle tone at 1 month of age than the other babies.
That research is published in the September issue of Pediatrics.
More information
For more about autism, visit the U.S. National Library of Medicine.
Source: HealthDay
​