Health Tip: Managing Herniated Disk Pain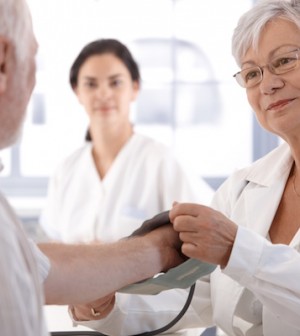 A herniated disk occurs when the nucleus of a disk in the back or neck pushes out of the disk toward the spinal canal, putting pressure on surrounding nerves.
The American Academy of Orthopaedic Surgeons offers this list of potential non-surgical treatment options:
Rest your back, taking care to avoid any strain of the spine and surrounding muscles.
Take an anti-inflammatory medication — over-the-counter or prescription — to ease pain and inflammation.
A few times each day, apply ice or a cold compress to the area. But don't leave it on for longer than 20 minutes each time.
Once the spasms have stopped, apply heat to the area.
Perform exercises to strengthen surrounding muscles.
Talk to your doctor about cortisone injections to help ease inflammation.
Source: HealthDay
​