For Many, Sledding Ends in Dash to the ER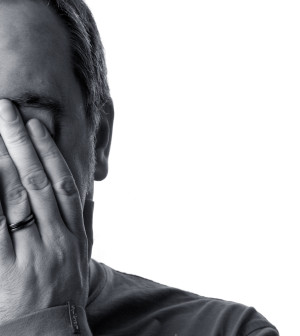 THURSDAY, Dec. 30Flying down a snowy hillside may give kids a thrill, but the U.S. Consumer Product Safety Commission estimates that 74,000 injuries from sledding and related snow activities required medical treatment by U.S. health providers in 2004.
To cut back on the number of injuries, the American Academy of Pediatrics and emergency department doctors at Cincinnati Children's Hospital Medical Center offer these suggestions:
Helmets are crucial. Make sure your child wears one. Sleds can reach speeds of 20 to 25 miles per hour, and head trauma occurs in about 15 percent of sledding injuries that require emergency department visits. The brain is injured in more than 40 percent of those cases. In addition, helmets have been shown to be effective at preventing brain injuries in kids who ride bikes, and they may be similarly effective in those who use sleds.
Don't let children sled without adult supervision. An American Association of Orthopaedic Surgeons study suggests that seven out of every 10 sledding outings without an adult present end in injuries; the number is less than one-third when adults are around keeping an eye on things.
Don't sled near trees, and beware of dangerous obstacles — holes, roots, tree stumps, fences — that may be covered by snow.
When choosing a slope for sledding, find one that has a flat run off at the end. Avoid locations where the bottom of the hill meets a street, parking lot or frozen pond, which can be slippery and difficult to stop on. Frozen ponds can also be dangerous because they may not hold a person's weight.
Dress children in bright colors with layers for warmth, make sure they wear all the winter weather accessories (including a thick jacket and gloves or mittens), and don't let kids remain in wet clothing.
Invest in a sled with a steering mechanism and make sure kids sit face-forward so they can see where they're going and avoid obstacles. Inflatable snow tubes can spell trouble: they move fast, can't be steered and kids can get thrown off if they hit a bump.
To avoid collisions, have riders take turns sledding down a hill, and make sure kids get out of each other's way when heading back up the hill.
Use a real sled, not a cardboard box, cafeteria tray or other makeshift device because they're not designed to be steered and increase the risk of injury.
Teach your kids to roll off their sled if they're about to collide with something or think they're out of control.
Never let a moving vehicle, such as a car or truck, pull a sled.
More information
Cincinnati Children's Hospital Medical Center has more details on sledding safety.
Source: HealthDay
​