Costs Soar for Kids With Poorly Controlled Asthma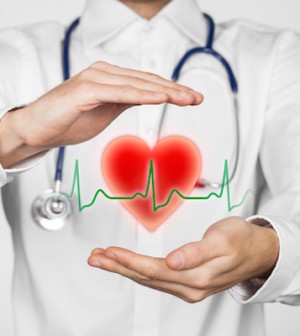 TUESDAY, Aug. 9Children with poorly controlled asthma face significantly higher medical costs and miss many more school days than kids with asthma that is better managed, a new study indicates.
But with the right attention and education, many more children could gain control over their asthma, reducing costs and improving their academic performance, said researchers at National Jewish Health in Denver.
"This study looks for the first time at how effective and ineffective management of severe asthma impacts cost," study author Dr. Stanley Szefler, a professor of pediatrics at National Jewish Health, said in a hospital news release. "It highlights the toll that poorly controlled asthma takes on children. It also points to an opportunity — with proper attention and education, many, if not most, of those children could gain control over their asthma, thus reducing healthcare costs, improving their lives and their chances for success."
For the study, published in the August issue of the Annals of Allergy, Asthma & Immunology, researchers examined the direct annual medical costs (medications, unscheduled office and emergency visits and hospital admissions) as well as the indirect annual costs (lost school/work days) of 628 children between the ages of 6 and 12 with severe or hard-to-treat asthma. They also divided the children's asthma into three groups — very poorly controlled, not well-controlled and well-controlled.
The researchers found children with very poorly controlled asthma incurred an average of $7,846 in total annual costs related to their asthma. In comparison, children with not well-controlled asthma had $3,526 in total costs, and the well-controlled asthma patients had $3,766 in costs.
Two years later, costs for very poorly controlled asthma patients jumped to $8,880 a year. Meanwhile, the total costs incurred by children with well-controlled asthma dropped to $1,861.
Overall, the direct costs of care for children with poorly controlled asthma were $4,983 — about 50 percent higher than the $3,236 in direct costs for not well-controlled asthma, and the $3,588 for well-controlled asthma.
These direct costs, however, paled in comparison to the indirect costs incurred by children with poorly controlled asthma who missed an average of 18 school days per year, compared to the two days missed by kids with poorly controlled asthma, the researchers found. At least one parent would have to stay home with those children. As a result, the researchers calculated an additional average cost of $172 per day for missed work.
Those with well-controlled asthma missed no school on average, the study said.
The study showed the $3,078 in indirect costs for very poorly controlled asthma were more than eight times as great as the $369 in costs for poorly controlled asthma.
"There are effective strategies to improve asthma control among children," concluded Szefler. "By addressing medication adherence, inhaler technique, proper medications, and other asthma management strategies, we could improve asthma and reduce costs significantly."
More information
The U.S. National Institutes of Health provides more information on childhood asthma.
Source: HealthDay
​