Cost of Medical Malpractice Tops $55 Billion a Year in U.S.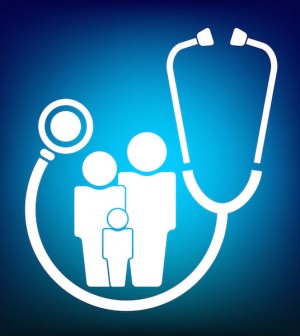 TUESDAY, Sept. 7The cost of medical malpractice in the United States is $55.6 billion a year, which is 2.4 percent of annual health-care spending, a new study shows.
The researchers said their estimate includes $45.6 billion in what's known as defensive medicine costs — when doctors prescribe unnecessary tests or treatments to avoid lawsuits.
Defensive medicine not only contributes to health-care system inefficiencies, but also fails to prevent medical errors and avoidable patient injuries, said the researchers at Harvard University and Brigham and Women's Hospital in Boston.
The study is published in the September issue of Health Affairs, a special issue that examines medical malpractice and ideas for improving patient safety and controlling costs.
The actual cost of medical liability in the United States has been unclear. The authors of this study say their analysis is the most comprehensive, reliable estimate to date.
"We cannot debate the potential for medical liability reform to bring down health-care costs in any meaningful way without realistic cost estimates," study author Michelle Mello, a professor of law and public health at the Harvard School of Public Health, said in a journal news release. "Some of the numbers bandied about in policy discussion were quite imaginative and we wanted a more defensible estimate."
For the study, Mello and her colleagues analyzed numerous areas of the medical liability system, including payments made to malpractice plaintiffs, defensive medicine costs, lawyer fees and other administrative costs, along with the costs of lost clinician work time.
"Physician and insurer groups like to collapse all conversations about cost growth in health care to malpractice reform, while their opponents trivialize the role of defensive medicine," study co-author Amitabh Chandra, a professor of public policy at Harvard's Kennedy School of Government, said in the news release.
"Our study demonstrates that both these simplifications are wrong — the amount of defensive medicine is not trivial, but it's unlikely to be a source of significant savings," Chandra said.
More information
The American Academy of Family Physicians outlines how patients can help prevent medical errors.
Source: HealthDay
​