Cancer Docs 'Frustrated' By Lack of Useful Info in Journal Articles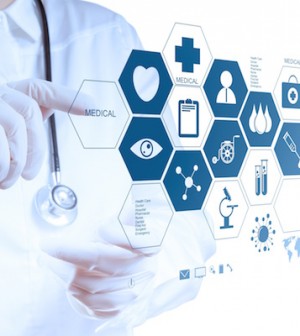 THURSDAY, July 22Medical journals should include more clinical details in cancer research studies to help doctors better understand and utilize results, according to U.S. researchers.
They analyzed 262 articles published from 2005 to 2008 in the Journal of Clinical Oncology, The New England Journal of Medicine, the Journal of the National Cancer Institute, and the journals Cancer and Blood.
Only 11 percent of the articles offered all the information required by doctors in order to prescribe and monitor new cancer therapies, said the researchers at the University of Florida in Gainesville.
The dose of the drug was almost always reported in the articles, but only 43 percent reported what premedication was necessary, and only 42 percent provided details about adjusting dosages if the therapy proved toxic to patients.
The study was published in a recent issue of the Journal of the National Cancer Institute.
The authors made several recommendations — such as a change in the way journal editors edit and report on clinical trials — that would lead to a major shift in the publication of clinical trials.
"This study came out of our clinical frustration," Dr. Thomas George Jr., a member of the UF Shands Cancer Center and director of UF's gastrointestinal oncology program in the college of medicine, said in a university news release. "We were trying to teach our students and fellows how to care for patients with cancer and prescribe therapeutics safely. We had a really hard time finding the information we needed to provide care for these patients in the original scientific articles."
"I think it just boils down to willpower on the part of the journal editors to agree that this is an important need," he added. "I think the scientific community — the publishers, the editors and even the investigators who conduct the studies — have been appropriately focused on justifying the scientific methods and merits of the study. We're just taking it to the next logical step, which is, how do we apply these results to the masses of patients who need to benefit from scientific progress?"
More information
The U.S. National Institutes of Health has more about clinical trials.
Source: HealthDay
​