Human Cells Used to Make Replacement Anal Sphincters in Mice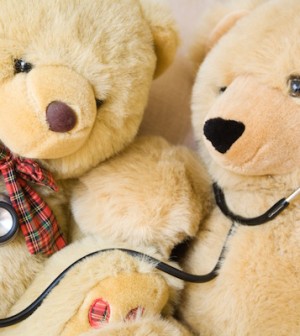 WEDNESDAY, Aug. 10The first working, replacement anal sphincters have been built in a laboratory and tested on mice.
Now scientists hope the research will benefit humans with fecal and urinary incontinence, because current methods used to repair internal anal sphincters, such as skeletal muscle grafts, silicone injections or mechanical implants, have had only limited success.
"In essence, we have built a replacement sphincter that we hope can one day benefit human patients. This is the first bioengineered sphincter made with both muscle and nerve cells, making it 'pre-wired' for placement in the body," senior author Khalil N. Bitar, a professor of regenerative medicine at Wake Forest Baptist Medical Center's Institute for Regenerative Medicine, said in a Wake Forest news release.
Scientists were able to make the bioengineered anal sphincters in about six weeks using human muscle and nerve cells. They found the sphincters were able to generate blood supply and work properly in mice.
The investigators hope their research will lead to a more effective treatment for humans because there is a high rate of weakened internal anal sphincters in older adults. Women who had episiotomies during childbirth can also be affected by this condition.
"Many individuals find themselves withdrawing from their social lives and attempting to hide the problem from their families, friends, and even their doctors," said Bitar. "Many people suffer without help."
Repeated laboratory tests of the engineered sphincters showed they functioned normally, relaxing and contracting, in the mice. The sphincters were also re-tested after a period of 25 days and compared to the mice's original sphincters. The researchers found the man-made sphincters continued to work like natural ones.
The mice chosen for the experiment had suppressed immune systems to reduce the risk of rejection of the new sphincters, the study authors pointed out. Ultimately, the scientists said they hope to use the muscle and nerve cells of individual human patients to build personalized pre-wired sphincters, eliminating the risk of rejection.
"The engineered sphincters were physiologically similar to native tissue," said Bitar. "This takes us one step closer to realizing the goal of using a patient's own cells to engineer a replacement sphincter in the lab."
The authors concluded that their research could lead to the development of treatments for other conditions. "While we have numerous challenges to meet, we have crossed a major hurdle," noted Bitar. "This proof of concept research suggests that this strategy may be useful for treating a variety of neuromuscular conditions of the intestine. In addition, it could potentially be applied to other diseases of sphincter muscles, including urinary incontinence."
The study was published in a recent issue of the journal Gastroenterology.
More information
The U.S. National Library of Medicine has more on fecal incontinence.
Source: HealthDay
​