Gut Bacteria May Spur Obesity, Research Suggests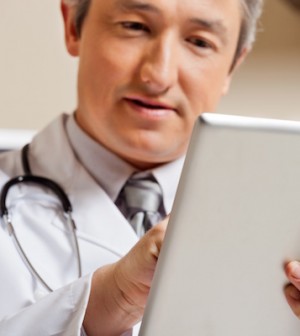 THURSDAY, March 4Intestinal bacteria may contribute to obesity and metabolic syndrome, a new study in mice suggests.
"It has been assumed that the obesity epidemic in the developed world is driven by an increasingly sedentary lifestyle and the abundance of low-cost, high-calorie foods. However, our results suggest that excess caloric consumption is not only a result of undisciplined eating but that intestinal bacteria contribute to changes in appetite and metabolism," senior study author Andrew Gewirtz, an associate professor of pathology and laboratory medicine at Emory University School of Medicine, said in a university news release.
He and his colleagues found that increased appetite and insulin resistance can be transferred from one mouse to another via intestinal bacteria. The findings are published online March 4 in the journal Science.
It's believed that intestinal bacteria populations in people are acquired at birth from family members and are relatively stable. However, they can be affected by diet and antibiotics.
"Previous research has suggested that bacteria can influence how well energy is absorbed from food, but these [new] findings demonstrate that intestinal bacteria can actually influence appetite," Gewirtz explained.
He said the findings from mice suggest "that it's possible to 'inherit' metabolic syndrome through the environment, rather than genetically. Do obese children get that way because of bad parenting? Maybe bacteria that increase appetite are playing a part."
A gene called toll-like receptor 5 (TLR5) plays an important role in controlling intestinal bacteria. Gewirtz and colleagues plan to investigate TLR5 variations in humans and how bacteria in TLR5-deficient mice influence appetite and metabolism.
More information
The American Academy of Family Physicians has more about metabolic syndrome.
Source: HealthDay
​