Health Tip: What's Plantar Fasciitis?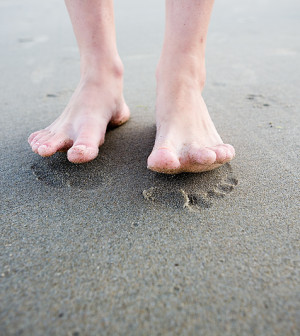 Plantar fasciitis pain, resulting from overuse, affects the heel. It occurs when the fibrous band of tissue connecting the heel to the front of the toes becomes inflamed. That band is called the fascia, says the American Academy of Orthopaedic Surgeons.
Women, overweight people, people who vigorously exercise on their feet, and people who stand or walk much of the day are more likely to develop plantar fasciitis, the academy says.
If you're diagnosed with the condition, don't delay treatment. Doing so, because the condition changes the way you walk, could make it chronic and lead to pain elsewhere, the academy warns.
Source: HealthDay
​