Major Fast Food Chains Have Reduced Trans Fats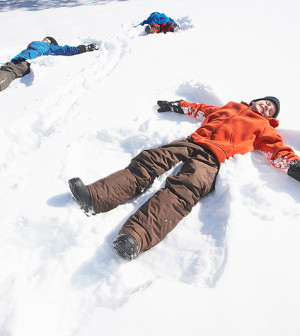 FRIDAY, July 16New research indicates that major American fast food chains have substantially cut down on the use of unhealthful trans fats in their cooking oils.
The finding comes from the University of Minnesota's School of Public Health, and is being reported this week at the National Nutrient Database conference being held in Grand Forks, N. D.
"While it took time for major fast food chains to decrease trans fats in their foods, I'm pleased to see that they have done it," Lisa Harnack, director of the university's Nutrition Coordinating Center, said in a news release.
"I'm also pleased to see that they haven't raised levels of saturated fats to replace trans fats," she added. "This is good news, as the average American gets about 10 percent of calories from fast food. But moderation is still key when considering fast food. Calories and sodium are high and portion sizes are often too large."
The finding follows increasing pressure by global health authorities to reduce consumption of trans fats to trace amounts, along with a Congressional law passed in 2006 that mandates disclosure of trans fat content on American food labels.
Trans fats can upset the healthy balance of human cholesterol levels, boosting artery-clogging "bad" LDL cholesterol and reducing the levels of "good" HDL cholesterol. In fact, in terms of consumption, there is no safe level of trans fats, according to the U.S. National Academy of Sciences.
Relying on the school's proprietary database on the nutritional value of more than 18,000 foods, Harnack and her research team examined trans fat and saturated fat levels in the french fries sold at five popular nationwide fast food outlets: McDonald's, Burger King, Wendy's, Jack in the Box, and Dairy Queen.
The authors found that between 1997 and 2008, three major chains — McDonald's, Burger King, and Wendy's — significantly decreased the amount of trans fats in their french fries, with saturated fat levels either going down or staying the same.
Although Dairy Queen and Jack in the Box did not show similar decreases in the same time frame, the team noted that post-2008 data suggests that both have cut back on their trans and saturated fats use over the last couple of years.
The study was funded by the National Institutes of Health.
More information
For more on trans fats, visit the U.S. National Institutes of Health.
Source: HealthDay
​