FDA Finds Rodents, Manure Piles at Farms in Egg Recall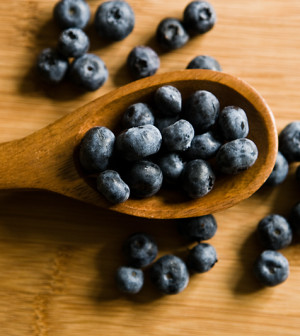 MONDAY, Aug. 30U.S. health investigators on Monday detailed a slew of violations that included the presence of manure pits, rodents and dead flies at two Iowa farms implicated in the recent egg recall due to salmonella infection.
"These are significant deviations from what should be happening," Michael Taylor, deputy commissioner for foods at the U.S. Food and Drug Administration, said during an afternoon news conference at which the agency released the results of what is known as a "483" inspection report.
The "observations" are a clear violation of the new egg rule put into place in July, added David Elder, director of the FDA's Office of Regional Operations.
Both Wright County Egg and Hillandale Farms "failed to fully implement and follow procedures in its salmonella and derivatives prevention plan," Elder said.
At Wright County Egg, infractions included manure piles seeping into hen houses.
"In some cases, the manure piles were four-to-eight feet high," Elder said.
Rodents and wildlife, including wild birds, also had easy access to poultry houses, and investigators observed "dead flies too numerous to count" and dead flies which were "crushed underfoot" when employees traversed the poultry houses, Elder said.
Dead maggots were even observed in the manure at one farm.
Also, "employees failed to change protective clothing when moving from one house to another," Elder said, and they weren't sanitizing equipment.
Similar violations were logged at Hillandale, with rodents having convenient entryways into the poultry houses. Standing water was found near manure piles and "uncaged hens were tracking manure from the manure pit into the caged areas," Elder said.
"There was a failure to manage waste from animals that created a risk for contamination," Taylor concluded.
At the same news conference, Dr. Jeff Farrar, associate commissioner for food protection at the FDA's Office of Foods, said that new test results revealed "salmonella with an indistinguishable DNA fingerprint in a water sample collected at one of the plants at Hillandale."
"This water sample is from what's called spent egg wash water — that is, water that is used to wash the exterior of the eggs as the eggs are coming down a conveyor line from the laying house into the packing facility," he explained.
Last week, investigators said they'd found positive samples of salmonella bacteria in feed given to chickens at the two farms implicated in the ongoing egg recall, suggesting that feed or feed ingredients might be the source of the salmonella outbreak.
Still, Farrar stressed last week and at today's news conference, "it's important not to draw conclusions about the source of contamination on these farms."
Wright County Egg and Hillandale Farms issued the egg recall earlier this month after receiving reports that salmonella had sickened nearly 2,000 people.
Meanwhile, two new brands of eggs were added Thursday to the recall tied to the two Iowa farms.
Wright County Egg said it had found salmonella in the Cardenas Market brand and was beginning a voluntary recall. Affected cartons have the plant number 1026 on the side and Julian (packaged) dates between 136 and 228, CBS News reported Thursday.
And Trafficanda Egg Ranch reported salmonella in some of its eggs from Wright County. Affected plant numbers are 1026, 1413, 1720, 1942 and 1946, with Julian dates between 136 and 229, the news network said.
At least 550 million eggs have been recalled so far, according to federal officials. Experts stress that any shell eggs that have been recalled from store shelves are being destroyed.
To find out if any eggs in your fridge might be affected, check the carton for the "Sell By" date and the two numbers below it, federal health officials said, to see if your eggs are involved in the recall. One number is the plant number, and the other is the packaged date, or Julian date, showing what day of the year the eggs were packaged. For example, Jan. 1 is 001 and Dec. 31 is 365. The Food and Drug Administration has a list of what numbered designations are included in the recall.
In healthy people, salmonella can cause fever, abdominal cramps and diarrhea and usually lasts four to seven days. However, contamination can cause serious and sometimes fatal infections in young children, frail or elderly people, and others with weakened immune systems.
Harmful bacteria such as salmonella are the most common cause of food-borne illnesses, according to federal health officials.
More information
Learn more about salmonella at the U.S. U.S. Centers for Disease Control and Prevention.
Source: HealthDay
​