Vigorous Exercise Cuts Stroke Risk for Men, Not Women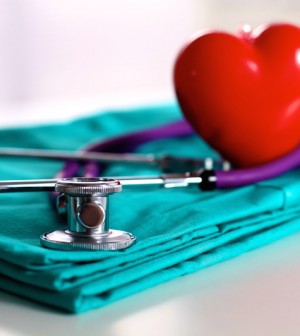 MONDAY, Nov. 23Moderate-to-high intensity exercise such as jogging, swimming or tennis may help reduce stroke risk in older men but not in women, researchers report.
The study included almost 3,300 men and women, average age 69, in Manhattan who were followed for about nine years. During that time, there were 238 strokes among the participants. At the start of the study, 20 percent of the participants said they did regular moderate-to-high intensity exercise, while 41 percent said they did no physical activity.
Men who did moderate-to-high intensity exercise were 63 percent less likely to have a stroke than people who didn't exercise. Over five years, the baseline risk of ischemic stroke (the leading type of stroke) for all study participants was 4.3 percent; 2.7 percent for those who did moderate-to-high intensity exercise and 4.6 percent for those who didn't exercise.
The study appears in the Nov. 24 issue of the journal Neurology.
"Taking part in moderate-to-heavy intensity physical activity may be an important factor for preventing stroke," study author Dr. Joshua Z. Willey, of Columbia University Medical Center and New York Presbyterian Hospital at Columbia, concluded in a news release.
"A large percentage of the participants were not taking part in any physical activities. This may be true of many elderly people who live in cities. Identifying ways to improve physical activity among these people may be a key goal for public health," Willey said.
Stroke is the leading cause of disability in the United States and the third leading cause of death.
More information
The U.S. National Institute of Neurological Disorders and Stroke has more about stroke risk factors.
Source: HealthDay
​