Top Reasons Those 'Get Fit' Resolutions Don't Stick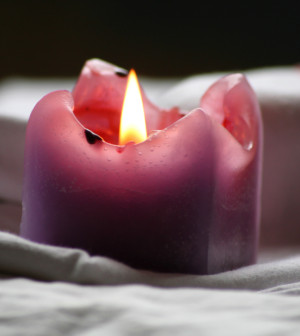 MONDAY, Dec. 28 (HealthDay News) — Another New Year's Day looms, and millions of Americans will resolve that this year, they'll exercise and get fit, so why by the end of January are so many of those resolutions broken?
New research may shed some light on the problem.
It's not that people don't know that exercise is good for them and can improve their self-image. Obese and overweight people, in fact, are even stronger believers in the importance of exercise than those of normal weight, according to a survey of more than 1,500 men and women conducted by researchers at George Washington University Medical Center.
But many overweight and obese people loathe the idea of huffing and puffing in front of younger, thinner gym-goers, the poll found. They also feel embarrassed about sweating it out in front of those svelte, muscular health club staffers.
That kind of self-consciousness may affect females more than males. Compared to men of all sizes, women are more likely to feel intimidated about using complicated equipment, to feel pressure to exercise in trendy clothes and to fret about exercising in front of the opposite sex.
So in the end it's emotions, not a lack of determination, that may keep people from regular exercise.
"Overweight people have received the message from their physicians and all the publicity about the importance of exercise," said study author Wayne Miller, a professor of exercise science at George Washington University Medical Center. "Most of the negativism or barriers that are associated with not participating in exercise are emotional, and there are differences between men and women."
The study, to be published in the January/February issue of the Journal of Nutrition Education and Behavior, was funded by the International Health, Racquet and Sportsclub Association.
Two-thirds of U.S. residents are now overweight or obese, according to the U.S. Centers for Disease Control and Prevention. Obesity rates have doubled for adults and tripled for children since 1980.
Yet, only about 30 percent of those trying to lose weight meet the National Institutes of Health exercise recommendations to get five hours per week of moderate aerobic activity, according to background information in the study.
Though several recent studies have called into question how much exercise helps with losing weight, exercise does reduce obesity-related diseases and has been shown to help people who have lost weight keep it off, according to the study.
In the study, about 18 percent of respondents belonged to a health club while 82 percent did not. About two-thirds were overweight or obese. The more someone weighed, the lower their assessment of their own health. Yet despite being well aware that they need to exercise, negative feelings about the health club environment kept them from doing so.
"Both overweight men and women were intimidated by the health club itself, the environment and the staff. They were both uncomfortable about exercising around fit people," Miller said. "The message to health clubs is they need to do more to make overweight people feel unself-conscious and comfortable."
But overweight people can't wait for health clubs to change, said Gregory Florez, a spokesman for the American Council on Exercise.
"It's the ultimate conundrum, or Catch-22," Florez said. "Obese people certainly know they are obese and they need to lose weight, and in many cases are quite motivated. However, they almost universally have a history of failure. They have tried every bestseller diet. They have tried every diet pill, legal and semi-legal. They have watched every infomercial."
The key may be to avoid an all-or-nothing approach. Instead of committing to daily spinning classes at the local health club, obese people may choose to start by making smaller, incremental changes, such as taking the stairs or walking for a few extra minutes a day.
When it comes to diet, small changes can also add up to big weight loss, from using mustard instead of mayo on a sandwich to trying to eat just a bit less each day.
If a glitzy gym makes you uncomfortable, try a specialty gym that caters to women only, or an online or community-based weight loss support group. And people can head to their community parks for a brisk walk and some fresh air, he noted, since exercise is not the sole domain of health clubs.
"You can't say, 'I'm going to go to the gym and exercise around a bunch of beautiful people, or 'I'm going to have to cut all this stuff out of my diet,'" Florez said. "You have to look at it as a gradual and loving process for yourself."
More information
The U.S. National Institute of Diabetes and Digestive and Kidney Diseases offers tips on getting fit.
Source: HealthDay
​