The ABCs of Good Zzzzzs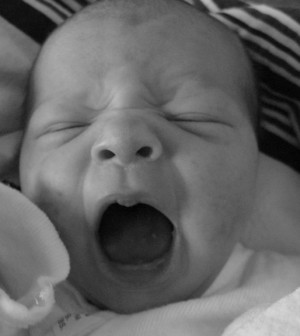 In case you don't know what makes for healthy sleep habits, a U.S.-based expert panel has defined them for you in a new report.
The key indicators include: sleeping at least 85 percent of the total time spent in bed; falling asleep within 30 minutes or less; waking up no more than once a night; and being awake for 20 minutes or less after initially falling asleep.
The National Sleep Foundation report also outlined research needed to identify and describe more indicators of good sleep quality among people of all ages.
"The National Sleep Foundation's guidelines on sleep duration, and now quality, make sense of it all — providing consumers with the resources needed to understand their sleep," said co-author Max Hirshkowitz in a foundation news release. He is chairman of the sleep foundation.
Foundation researchers said that 27 percent of people take longer than 30 minutes, on average, to fall asleep.
Corresponding author Dr. Maurice Ohayon said, "In the past, we defined sleep by its negative outcomes, including sleep dissatisfaction, which were useful for identifying underlying pathology.
"Clearly, this is not the whole story. With this initiative, we are now on a better course towards defining sleep health," he added.
Ohayon is director of the Stanford Sleep Epidemiology Research Center in Palo Alto, Calif.
More information
The U.S. Centers for Disease Control and Prevention has more on sleep.
Source: HealthDay
​