Pricier, Intensive Whiplash Treatment May Not Pay Off: Study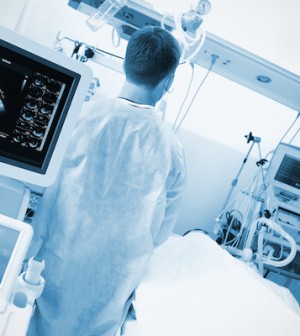 MONDAY, Dec. 17More costly, intensive treatment is no better than usual care at hastening recovery from whiplash, a new study finds.
Researchers looked at more than 3,800 British whiplash patients to compare a more intensive approach to treatment ("active management") against usual care at 15 hospital emergency departments.
Active management included pain control plus positive messages about recovery, specific advice on exercise and an early return to normal activities. Usual care included more nonspecific advice to exercise, advice sheets with inconsistent information, and no guidance on expectations for recovery.
Researchers led by Sarah Lamb of the University of Warwick found little difference in recovery levels between active management and usual care patients at four, eight and 12 months after initial treatment in the emergency department.
Nearly 600 patients who still had whiplash symptoms three weeks after being treated in an emergency department were then assigned to receive either a single "advice session" with a physiotherapist or up to six physiotherapy sessions.
The patients who had the physiotherapy sessions had a somewhat quicker recovery at four months, but not at eight or 12 months. The physiotherapy sessions also reduced the number of work days lost by an average of four days over 12 months, according to the study published online Dec. 17 in The Lancet.
Active management and physiotherapy sessions are more expensive than usual care and physiotherapy advice, the researchers point out.
But the study suggests that these extra and more costly efforts "do not speed recovery. What is more, although additional physiotherapy, beyond a single advice session, did offer a modest benefit, it was not cost-effective," Lamb said in a journal news release.
Her conclusion: "Emergency departments should continue to provide usual care for whiplash injuries together with a single follow-up physiotherapy advice session for persisting symptoms."
An expert in the United States said this type of information is valuable.
"In today's economic environment and with the cost of health care skyrocketing, the cost/benefit analysis of a treatment is relevant," said Dr. Victor Khabie, co-director of the Orthopedic and Spine Institute and chief of sports medicine at Northern Westchester Hospital Center, in Mount Kisco, N.Y.
But he added that, "not all whiplash injuries are the same. Certain patients with more significant injuries may require more aggressive treatment. It is important for the treating physician to understand this and create an individualized treatment plan for every patient with a cervical injury."
More information
The U.S. National Institute of Neurological Disorders and Stroke has more about whiplash.
Source: HealthDay
​