Oversized College Football Players May Face Heart Risks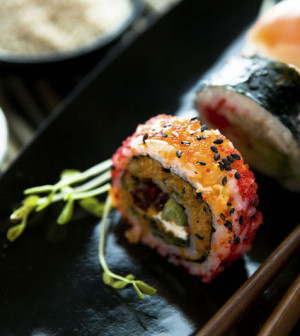 WEDNESDAY, Dec. 2Exercise alone isn't enough to keep overweight college football players from being at higher risk for a medical condition that can lead to heart disease, a new study suggests.
Researchers studied linemen at Division I colleges and found that two-thirds were obese. Of those, 42 percent had metabolic syndrome, a group of conditions that raise the risk for heart disease and diabetes. Some researchers believe that metabolic syndrome is more likely than smoking to lead to heart disease.
"These findings are consistent with a recent study showing retired NFL linemen were twice as likely to develop metabolic syndrome as players of other positions," lead researcher Dr. James R. Borchers said in a news release from the American College of Sports Medicine. "Given the serious health consequences of these conditions, we need to study college football players over time — and we need to counsel them about managing their health risks."
The researchers analyzed 90 football players, noting their weight and testing such factors as blood pressure and insulin level. Eight percent were overweight and 21 percent were obese; all of the obese players were linemen, whose job is to protect the quarterback.
Those who had metabolic syndrome showed abnormal numbers in at least three of five areas: triglyceride levels, bad cholesterol levels, abdominal obesity, glucose levels and blood pressure, the study found. The results are published in the December issue of Medicine & Science in Sports & Exercise.
Today's Division I football players reportedly are fatter and have higher levels of body fat than they did in the 1980s and 1990s, according to background information in the news release.
More information
The American Heart Association has more on metabolic syndrome.
Source: HealthDay
​