Only 1 in 4 Pregnant Women Gets Enough Exercise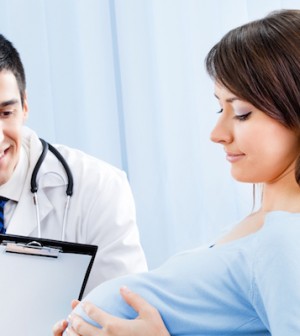 FRIDAY, April 2Most pregnant women in the United States do not get the recommended amount of exercise, researchers say.
Pregnant women should get at least 150 minutes of moderate-intensity aerobic activity per week, according to U.S. Department of Health and Human Services guidelines. Moderate-intensity exercise causes light sweating or a slight to moderate increase in breathing or heart rate.
"Physical activity during pregnancy has a number of health benefits. It may help prevent gestational diabetes, support healthy gestational weight gain and improve mental health," study author Kelly Evenson, research associate professor of epidemiology in the Gillings School of Global Public Health at the University of North Carolina at Chapel Hill, said in a university news release.
Evenson and a colleague analyzed 1999-2006 data on 1,280 pregnant women, aged 16 and older, who were interviewed for the National Health and Nutrition Examination Survey. Only about 23 percent of the women achieved the recommended amount of exercise, the findings showed.
Among the other study findings: exercise achieved while going to and from work or school was reported by 23 percent; moderate to vigorous household activity was reported by 54 percent; and moderate to vigorous leisure activity in the month before they were interviewed was reported by 57 percent.
Women in the first trimester of pregnancy reported much more moderate to vigorous leisure-time activity than those in the third trimester, according to the report published in the March issue of Preventive Medicine.
More information
The Nemours Foundation has more about exercising during pregnancy.
Source: HealthDay
​