NFL Players With Concussions Sidelined Longer: Study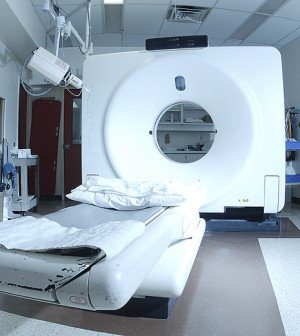 SUNDAY, Oct. 24Concussions in professional football have been a hot topic of late: Just last week, the National Football League announced it would begin suspending players for illegal and dangerous hits that often result in head injuries.
Now, a new 12-year study of NFL data suggests that in recent years, players have been sidelined significantly longer after concussions than they were in the late 1990s and early 2000s.
The study, by former members of the NFL's Mild Traumatic Brain Injury Committee, compared injury and treatment statistics from two consecutive six-year periods (1996 to 2001, and 2002 to 2007) and found the average number of days that players were sidelined after a concussion more than doubled.
"Our study clearly shows that NFL physicians adopted a more conservative approach to concussion management in the second six-year period," said the study's lead author, Dr. Ira R. Casson, a neurologist at Long Island Jewish Medical Center in New Hyde Park, N.Y.
Casson and his co-authors compared these two consecutive six-year periods and looked at the circumstances of the injury, the patterns of symptoms, and a player's time lost from NFL participation. The researchers found that the average number of days lost from a concussion increased from 1.92 days during 1996-2001 to 4.73 days during 2002 to 2007. Significantly fewer concussed players returned to a game in which they were injured from 2002 to 2007, compared to 1996-2001, and 8 percent fewer players returned to play in less than a week. That number jumped to 25 percent for those players who lost consciousness during the 2002-2007 period.
The study authors said there were a number of possible explanations for the findings, including an increase in concussion severity, greater willingness of players to report their symptoms to medical staff, and team medical staffers adopting a more conservative approach to managing concussions.
The researchers also found that in the later time period, there were fewer documented concussions per NFL game overall, especially among quarterbacks and wide receivers. But there was a significant increase in concussions among tight ends.
Casson said the increased rate of concussions among tight ends may have something to do with how the game has evolved over the years. "Tight ends are being used less as blockers and more as pass receivers, so they're running down the field at higher speeds and are more prone to being involved in significant head collisions," he said.
Dr. Gail Rosseau, a neurosurgeon at Northshore University Health System in suburban Chicago and a spokeswoman for the American Association of Neurological Surgeons, said she was encouraged by the study findings, which are "at odds with the impression that the general public has when they open up the newspaper every day, and there seems to be yet another story about football players and concussions."
"What's happening today is that there's an increased recognition of the problem, and there's an evolution in the culture at every level of play that's allowing and even encouraging players to self-report when they have symptoms," said Rosseau.
"Football is a game that three million young Americans love to play, and so we're not talking about doing away with the game completely," noted Rosseau, who is also the mother of a high school freshman who's been playing football for seven years. "But as neurosurgeons we want to do everything we can do to make it as safe as possible."
The study is published in the November/December print issue of the journal Sports Health.
More information
To learn more about concussions, visit the U.S. National Library of Medicine.
Source: HealthDay
​