Mouse Study Suggests Caffeine Boosts Athletic Performance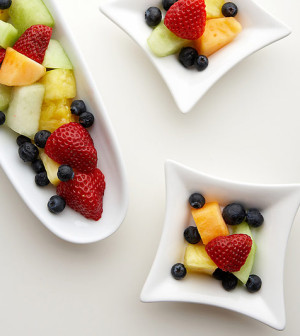 WEDNESDAY, June 30High doses of caffeine could increase muscle power and endurance during activities ranging from walking to running a marathon, British researchers report.
The finding stemmed from testing on mice.
The researchers, from Coventry University, found that giving a caffeine dose of 70 micrometers to mice resulted in a 6 percent increase in the power output of lower leg muscles. They indicated that the effect in humans would probably be similar.
That amount "is the absolute maximum that can normally be achieved in the blood plasma of humans," Dr. Rob James, the lead researcher, said in a Society for Experimental Biology news release. "However, concentrations of 20 to 50 micrometers are not unusual in people with high caffeine intake."
The findings, to be presented Wednesday at the society's annual meeting in Prague, Czech Republic, may have implications for the use of caffeine in sports.
"A very high dosage of caffeine, most likely achieved via tablets, powder or a concentrated liquid, is feasible and might prove attractive to a number of athletes wishing to improve their athletic performance," James said. "A small increase in athletic performance via caffeine could mean the difference between a gold medal in the Olympics and an also-ran."
Currently, caffeine is not listed as a banned substance by the World Anti-Doping Agency.
More information
Iowa State University has more about caffeine for athletes.
Source: HealthDay
​