Low Carb-, Low-Fat Diets Tied for Long-Term Weight Loss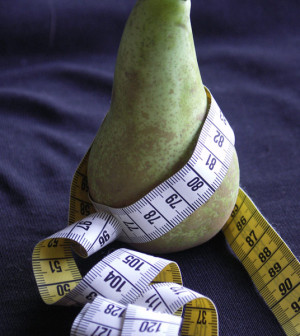 MONDAY, Aug. 2If you're overweight, should you cut carbs or fat?
A new two-year study suggests that it may not matter in the long run: When combined with extensive guidance about eating and exercise, people lost about the same amount of weight whether they were on an Atkins-style, low-carbohydrate diet or a traditional low-fat diet.
"In general, dieters should be less concerned about what diet they're on and more focused on finding strategies to stick to the diet they chose," advised study author Gary D. Foster, director of the Center for Obesity Research & Education at Temple University.
There are some caveats, however. People in both groups only lost an average of about 7 percent of their weight two years after beginning their diet, although that added up because they were typically very overweight.
And those who were on the low-carb diet did get one extra benefit: Their blood pressure and levels of "good" cholesterol improved a bit more than those who cut down on fat.
The study appears in the Aug. 3 issue of the Annals of Internal Medicine.
There's long been research into which diet is the best. But this study is unique because it looks at how diets work over the longer term, Foster said.
In the study, funded by the U.S. National Institutes of Health, researchers followed 307 overweight people for two years as they participated in a low-carbohydrate diet — fashioned after the Atkins diet — or a low-fat diet that was also low in calories.
Their average age was 45 and their average body-mass index was 36, meaning they were typically obese, a step beyond simply being overweight.
Those on the low-fat diet were told to eat 1,200-1,800 calories a day, with fewer than 30 percent of them from fat. Those on the low-carb diet were instructed to eat no more than 20 grams of carbs a day, although they could eat all the fat and protein they wanted.
In addition to dieting, the participants received guidance about dieting and exercise similar to that offered in commercial weight-loss programs, Foster said.
On average, the participants — recruited in several cities across the country — lost 7 percent of their weight after two years, or an average of about just over 15 pounds. The results were similar, no matter which diet they were on.
There was one difference, however. Foster said levels of "good" cholesterol (the heart-healthy kind that you want) grew by about 11 percent in the low-fat group but more than twice that — about 23 percent — in the low-carb group. Blood pressure also fell by a greater level in the low-carb group vs. the low-fat cohort.
It's not clear why the low-carb group might perform better in those areas, Foster said, but the two differences are significant. Still, he said, "we can't say following this diet or that diet will result in less heart disease."
Overall, he said, the message of the study is that the diets work about equally well when it comes to weight loss.
Howard Sesso, assistant professor of medicine at Brigham and Women's Hospital in Boston, said this suggests the kind of diet that a person adopts may be less important than his or her ability to stick to it.
There's another message from the study, said Lona Sandon, assistant professor of clinical nutrition at University of Texas Southwestern Medical Center at Dallas. "It confirms what we have known for years: that it's not fat versus carbohydrates. It's the calories that lead to weight loss."
But what of the fact that the participants lost a small percentage of weight, on average? While a small weight loss can make a difference in terms of risk factors for heart disease, "the study shows it is also difficult to take weight off and keep it off long term, even when you have good support," she said. "These people represent what happens in real life, not what we see on the 'Biggest Loser.' Losing weight and keeping it off takes serious commitment. For most, their lifestyles and environments just don't support that kind of commitment."
More information
There's more on healthy weight loss at the U.S. National Library of Medicine.
Source: HealthDay
​