Long Commutes for Pilots May Hamper Flying Performance: Study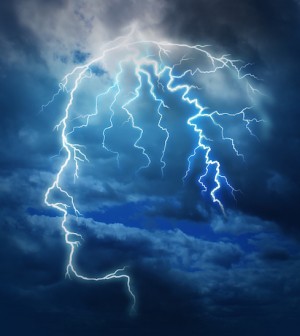 WEDNESDAY, July 6Airline pilots who have long commutes to work may suffer from debilitating fatigue that could hamper their flying performance, a new report suggests.
To combat this problem, the U.S. Federal Aviation Administration should find ways to reduce the likelihood that commuting poses a safety risk, according to the report from the U.S. National Research Council.
Jean Medina, a spokeswoman for the Air Transport Association, the nation's largest airline trade association, commended the report and the council for "the extensive work" that went into it.
"As we have consistently stated, we believe the airlines have a responsibility of maintaining schedules that enable proper rest, and pilots have a responsibility to arrive to work rested and ready to fly," she said.
The U.S. Congress asked for the report as a result of concerns that commuting might lead to dangerous levels of fatigue since many pilots do not live near the airports they fly from.
These concerns were highlighted by the fatal crash of a Continental connecting flight (operated by Colgan Air) in a residential area of Buffalo, N.Y., on Feb. 12, 2009, which killed all 45 passengers, four crew members and an individual on the ground.
The National Transportation Safety Board concluded that pilot error caused the crash and that fatigue likely played a role, although there was insufficient evidence to prove it.
"Our study was not charged with looking at the Colgan crash or to reanalyze it," explained Clinton V. Oster Jr., professor in the School of Public and Environmental Affairs at Indiana University in Bloomington, who chaired the committee that prepared the report. "Part of the problem, particularly in fatal accidents where the crew is killed, [is] it's a big challenge for accident investigators to determine what the role of fatigue was," he said.
Because little research has been done about pilot commuting, the report recommends that pilots get better training about activities they should avoid before showing up for work.
According to the report, pilots should plan their commutes and other pre-duty activities so they will not be up for more than 16 hours after they have completed their day's work.
In addition, pilots should get at least six hours of sleep before reporting for work. Pilots should also get at least six hours of sleep during their work cycles to prevent the cumulative effect of fatigue, the report cautioned.
These guidelines are based on sleep science, said Oster.
"It can be difficult for people to assess their own level of fatigue," he continued. It's easy for pilots to tell when they are extremely fatigued, but there is a continuum that makes it difficult to assess when their performance suffers, he said.
"We would like to see pilots get more training on the patterns they should try to maintain and in how to assess their fatigue," Oster added.
The committee also recommends that the FAA fund a study of commuting distances and other risk factors for fatigue, such as "sleep quantity in the 48 hours before the end of duty on each day of the trip." Some pilots commute hundreds of miles to work or even from the other side of the country before reporting to duty, according to airline safety advocates.
The report noted that less than one-quarter of pilots had a commute distance of more than 750 miles between their "homes of record (i.e., those designated by the pilots on IRS forms and for the receipt of official notices from the airlines)" and the location where they had to report for duty. In addition, 2 percent of mainline pilots and 1 percent of regional pilots either had a coast-to-coast commute or commuted to work from another country, the report stated.
However, the authors cautioned that these figures, based on the zip codes of pilots' "homes of record," might not represent true commuting time, since many pilots may commute from temporary or seasonal residences. And, the authors noted, coast-to-coast flights did not necessarily figure in miles traveled on circuitous connecting flights, so the distance traveled might actually be longer than the straight-line distance between two locations.
"We know very little about … pilots' commuting practices, the distances they commute," said Oster.
"There are lots of stories and anecdotes about pilot commuting, but there is virtually no systematic evidence. So we don't have good information about the extent to which commuting practices can contribute to pilot fatigue," he said.
Oster insisted that the FAA and the airline industry should get together to assess how well fatigue risk management plans are working.
The International Civil Aviation Organization has been developing Fatigue Risk Management Systems to help airline companies understand fatigue and how to reduce the risks it poses, he said.
These systems could help develop more data on the role of fatigue and commutes in airline safety and recommend ways to lower the risk, he added.
The FAA has proposed a rule which would allow others to assess if a pilot is fatigued. However, right now there aren't valid and reliable tools and techniques to assess fatigue in pilots in the work setting, the committee found. More research is needed to validate tools and techniques and their use in the real-world, the authors noted.
More information
For more information on fatigue, visit the U.S. National Library of Medicine.
Source: HealthDay
​