Fitness a Factor in Snow Shoveling Injuries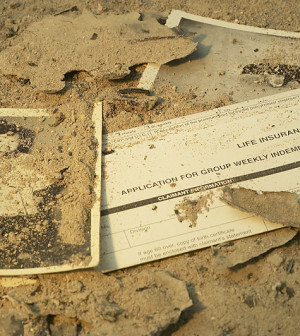 THURSDAY, Feb. 11Take heed when digging out from the historic snowstorms of 2010: You can suffer serious injuries while shoveling if you don't take the proper precautions.
"If you're not a regular exerciser or you're in poor physical shape, your body won't be prepared for the stress of shoveling snow and you increase your chances of sustaining muscle pulls, back injuries and strains. Snow shoveling can also strain the heart and cause potentially life-threatening injuries, such as a heart attack," Dr. Susan Wainwright, vice chair of the physical therapy department at University of the Sciences in Philadelphia, said in a university news release.
Wainwright offered the following safety tips for those who plan to tackle the white stuff:
Before you grab your shovel, prepare your body by doing a full warm-up, such as jogging in place, and stretching.
Buy an ergonomically correct snow shovel. These types of shovels tend to be lightweight and have a contoured handle that's designed to reduce bending and decrease lifting.
Remember to practice the proper shoveling technique. Push the snow instead of lifting it. Don't overload the shovel. If you do have to lift snow, never lift with your back. Instead, bend your knees and lift with your legs. Avoid twisting or throwing snow over your shoulder.
Take a break every 15 minutes to stand up straight and walk around. Drink water to prevent dehydration and overheating.
Some people shouldn't do any snow shoveling, Wainwright noted. Men and women over age 45, especially those who aren't physically active or have a history of a heart condition, should find someone else to clear the snow.
"The heart is a muscle just like any other muscle in your body and when it gets strained, it shuts down because it can't handle the increased load. Older adults who aren't active tax their cardiovascular system when they start to shovel and this often results in heart attacks," Wainwright explained.
"Snow shoveling doesn't have to be back-breaking work, but we have to remember that it is hard work and we need to take precautions to avoid injury," she concluded.
More information
The U.S. Centers for Disease Control and Prevention offers winter health and safety tips.
Source: HealthDay
​