Exercise May Guard Girls Against Dementia in Senior Years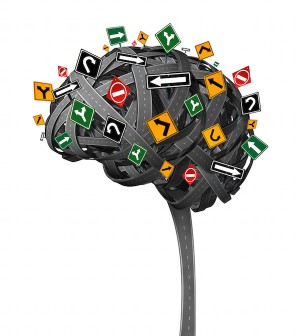 WEDNESDAY, June 30If you want to help your young daughter avoid dementia much later on in life, a new study suggests it might be a good idea to send her outside to play.
Canadian researchers believe they've found a link between exercise in adolescence and fewer cases of senility in a woman's senior years.
The study doesn't definitively prove that exercise lowers the risk of dementia. And the research is only based on the recollections of older women, some with signs of dementia, about their childhoods.
Still, the findings suggest that "early life physical activity is important to late-life health and in particular in preventing late-life cognitive impairment. The sooner you start being physically active, the better it is," said study author Laura E. Middleton, a researcher at the Sunnybrook Health Sciences Center in Toronto.
Scientists have been trying to document a link between exercise and dementia in later life in the hopes of understanding how physical activity affects the brain. The new study was designed to examine how exercise in youth may affect women in their later years.
The researchers asked more than 9,300 women in the United States about their exercise habits before the age of 18, at 30, at 50 and in late life. All were over 65, and their average age was 72.
The findings appear in the June 30 issue of the Journal of the American Geriatrics Society.
About 15 percent to 30 percent of the women reported being inactive during each period of their lives. Exercise occurring before the age of 18 seemed to be most influential: Close to 17 percent of those who didn't report being active then had symptoms of dementia, while just 8.5 percent of the others did.
The researchers adjusted their statistics so they wouldn't be thrown off by factors such as weight and age. After they did that, those who thought they exercised as kids were still 30 percent less likely to show signs of dementia.
The researchers don't know if exercise in childhood directly leads to less dementia since other factors could be at play, such as diet. And exercising as kids — playing outdoors, for example — may set a pattern for physical activity later in life, Middleton said.
If there is a cause-and-effect link between early exercise and less mental decline, she said it may have something to do with the brain's ability to change and develop new circuitry. It's also possible that exercise leads to less clogging of blood vessels in the brain, she said.
It's not clear whether men might benefit in the same way. The study only looked at women, Middleton said, and previous research has suggested that women benefit more from exercise than men.
Greg Cole, a brain researcher who's familiar with the findings, said scientists are interested in the benefits of exercise when it comes to brain decline, but they're focusing on studying the elderly at risk instead of looking backward at childhood.
Cole said the study's reliance on the memory of the elderly "makes one wonder" about its reliability. But childhood habits could presumably lead to lifelong habits that might contribute to the benefits of adult exercise seen in other studies, said Cole, a professor of medicine and neurology at the University of California at Los Angeles.
More information
Kidshealth.org has details on children and exercise.
Source: HealthDay
​