Companies Can Motivate Families to Live Healthier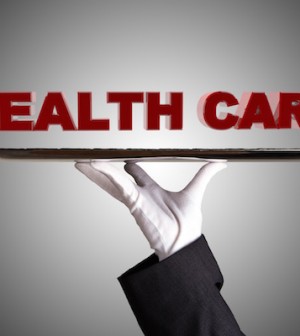 MONDAY, Oct. 4
A small cash incentive from an employer might be enough to prompt healthy lifestyle changes in families, new research suggests.
IBM offered its employees $150 to participate in a 12-week program where they were given a list of health-promoting activities to choose from — such as adding more vegetables to the family diet, exercising more as a family and reducing family TV and computer time — and found that more than 50 percent of the employees who chose to participate in the project completed the program.
"I think this program was likely successful because once these activities were pointed out to the employees, they probably felt like it was a no-brainer. They could make their families healthier and receive the incentive," said study senior author Dee Edington, director of the University of Michigan Health Management Research Center in Ann Arbor.
"Employers spend a lot of time thinking about how to get their employees healthy, and while the employee is an important factor, what about the family? When you have a sick child, you also have a sick employee. So, if you're going to have a healthy culture, you need to think about having healthy families as well," he said.
Results of the study were released online Oct. 4 and are scheduled to appear in the November issue of Pediatrics.
In the United States, IBM has more than 40,000 employees, and those employees have more than 80,000 children insured by IBM's health insurance plans. In 2008, the company offered its U.S. employees with children between the ages of 2 and 18 a chance to participate in the "Children's Health Rebate" program.
More than 22,000 employees enrolled in the program. It was designed to get families to choose certain family-focused activities to do for 12 weeks. There were four main areas of concentration, including: healthy family meal engagement, consistent healthy eating, collaborative physical activity and positive parental role-modeling.
Families were asked to select between 3 and 10 action goals to strive for during the 12-week program. Goals might be to limit eating fast food just once per week, to eat 5 or more servings of fruits and vegetables a day, to walk children to school at least once a week and to involve children in meal preparation at least once a week, according to the study.
The families were given a tracking sheet and asked to record how they did with meeting their goals.
"Families sat down together, and children were part of the decision-making on goals," said study co-author Chifung Lu, a senior analyst at the University of Michigan Health Management Research Center. "Filling out the tracking inventory became a family project."
More than 11,000 — 52.2 percent of those enrolled — employees completed the program. Those that finished it reported increased physical activity, reduced time spent on electronic entertainment and more healthy family meals.
The study found that family physical activity done more than three times per week went up 17.1 percentage points during the program, while eating healthy dinners five or more times a week went up by 11.8 percentage points. Among children, spending less than an hour a day in front of the TV or doing video games went up 8.3 percentage points, according to the study.
"It's hard to say if this really works or not. There's a definite bias because it's self-report, and a bias in the population because IBM employees tend to be highly educated. But it probably does help to an extent, because you would hope it would inspire parents to think about healthy eating and physical activity habits. And, the program materials probably add to their knowledge," said Dr. Goutham Rao, clinical director of the Weight Management and Wellness Center at Children's Hospital of Pittsburgh.
More information
The American Heart Association has suggestions for keeping kids healthy.
Source: HealthDay
​