Clean Water May Still Pose Health Risk for Swimmers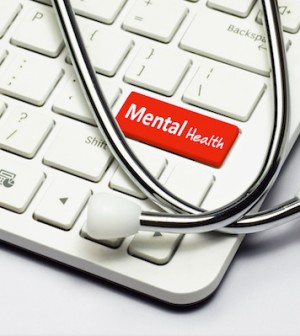 FRIDAY, July 30Swimmers who dip into the pollution-free waters of sub-tropical beaches, such as those in southern Florida, face an elevated risk for developing gastrointestinal and/or respiratory illnesses, a new study indicates.
The study, which involved tracking 1,300 South Florida beach-going residents, was released online in advance of publication in an upcoming print issue of the International Journal of Epidemiology.
"We found that when swimming in sub-tropical beach areas with no known pollution or contamination from sewage or runoff, you still have a chance of being exposed to the kind of microbes that can make you sick," lead author Dr. Lora Fleming, co-director of the Center for Oceans and Human Health and a professor of epidemiology at the University of Miami, said in a university news release.
"This information is especially important to take into account for children and the elderly," she added, "or if you have a compromised immune system and are planning a beach outing."
The researchers divided the study participants into two groups: those who kept out of the local waters and those who were told to fully immerse themselves in the water three times over a 15-minute period.
Compared with those who didn't swim, the investigators found that the swimming group was nearly twice as likely to report having a gastrointestinal illness, more than four times as likely to develop a respiratory illness or fever, and almost six times more likely to contract a skin illness.
"While people shouldn't avoid our beautiful beaches, which are regularly monitored for water quality safety, we recommend taking simple precautions to reduce the risk of microbes so your visit to the beach can be more enjoyable," Dr. Samir Elmir, environmental administrator with the Miami-Dade County Health Department, said in the same news release.
To minimize the risk of microbe contact, experts suggest the following:
Swimmers should not swallow water
Beach-goers should wash their hands with soap before eating
Make sure small children have access to a bathroom when visiting a public beach
Shower before and after swimming
Avoid swimming altogether when sick
The authors noted that microbes have been linked to warm water temperatures, and their prevalence can be affected by such factors as rainfall patterns, sunlight, currents and wave conditions.
More information
For more on beach water safety, visit the U.S. Environmental Protection Agency.
Source: HealthDay
​