Bump in Head Injury Numbers Linked to Summer Play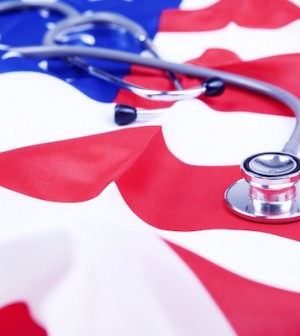 SATURDAY, June 19Summer activity-related head injuries appear to be on the rise, warns the American Association of Neurological Surgeons (AANS), and bicycling, water sports and baseball/softball are the main culprits.
The cautionary note comes from an analysis of head injury trends as they transpired between 2008 and 2009, based on data gathered by the U.S Consumer Product Safety Commission.
The figures revealed that the nearly 447,000 sports-related head injuries treated in U.S. emergency rooms in 2009 represented an annual bump of almost 95,000.
One good bit of news from the analysis was that trampoline-related head injuries declined modestly in 2009. However, these were the only sports-related head injuries from the list of 2008's top 20 sports that showed any decline whatsoever.
Over the one-year period: head injuries from water-related activities rose from about 11,200 to over 28,700; the number of biking-related head injuries rose from more than 70,800 to nearly 85,400; baseball- and softball-related head injuries climbed from almost 27,000 to just under 38,400, according to the analysis.
Focusing specifically on biking and water-related injuries, the AANS found that cell-phone use is a growing contributor to the risk for serious injuries such as concussions, lacerations and fractures among those riding bicycles.
With respect to water-related injuries, the organization found that diving into shallow water, running along the deck of swimming pools, and rough or irresponsible play near pools accounts for many cases of head-related trauma.
"By taking a minute or two to use your head, you can help prevent potentially life-altering and tragic consequences," Dr. Gail Rosseau, a Chicago-area neurosurgeon and AANS spokeswoman, said in an association news release.
To prevent biking accidents, the organization encourages riders to use helmets, obey traffic signals, avoid uneven surfaces, wear bright colors and reflectors at night, and avoid cell phone use.
To increase water safety, AANS advocates for adult supervision of young children, careful diving in conjunction with accurate water-depth information, keeping gates locked around backyard pools, avoiding alcohol consumption during water-related activities, following posted instructions at public places, and enforcing a strict ban on potentially dangerous rough play.
More information
For more on brain injuries, visit the U.S. National Center for Injury Prevention and Control.
Source: HealthDay
​