Breathing Exercises May Boost Athletes' Performance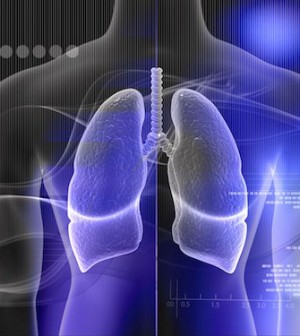 THURSDAY, June 3Doing daily breathing exercises to strengthen inhalation muscles and reduce their need for oxygen helps boost performance during endurance sports such as cycling and swimming, a new study shows.
Indiana University researchers found that inspiratory muscle training (IMT) significantly reduced the amount of oxygen required by breathing muscles during exercise, making more oxygen available for other muscles.
IMT involves the use of a hand-held device that creates resistance while inhaling, requiring a person to make greater use of inspiratory muscles.
The study involved 16 male cyclists, aged 18 to 40. After six weeks of IMT training, inspiratory muscles required about 1 percent less oxygen during low-intensity exercise and 3 percent to 4 percent less oxygen during high-intensity exercise.
The findings were to be presented June 3 at the annual meeting of the American College of Sports Medicine in Baltimore.
"The study helps to provide further insight into the potential mechanisms responsible for the improved whole-body endurance performance previously reported following IMT," Louise Turner, a researcher in the kinesiology department, said in a news release.
Besides improving the performance of endurance athletes, IMT has been used to treat patients with lung diseases, such as asthma, cystic fibrosis and chronic obstructive pulmonary disease (COPD).
More information
The U.S. National Heart, Lung, and Blood Institute has more about COPD.
Source: HealthDay
​