Athletes Need to Protect Against Heat Stroke: Expert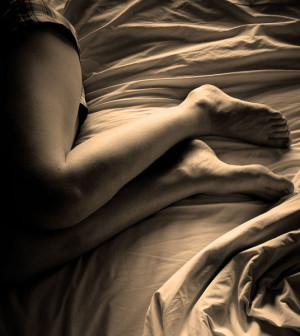 SATURDAY, July 31Heat cramps, heat exhaustion and potentially fatal heat stroke are risks when exercising or playing sports during the summer, but they can be prevented by taking a few simple precautions, advises a Medical College of Georgia expert.
Heat illness occurs when the body loses its ability to cool itself, Tim McLane, a certified athletic trainer at the MCGHealth Sports Medicine Center, said in a news release from MCGHealth. In normal conditions, the body uses sweat evaporation to cool itself during exercise. But hot, humid weather hinders sweat evaporation, which increases the risk of heat illness, he explained.
McLane offered the following safety tips:
During practices or games, alert your coach or trainer if you don't feel well.
In order to acclimate to hot, humid conditions, gradually boost your workout intensity and duration over 10 to 14 days.
Wearing loose-fitting, light-colored clothing helps disperse body heat.
Limit strenuous exercise to early morning or late evening when temperatures are cooler. If you have to exercise in the middle of the day, limit your intensity and increase the length of your breaks.
Stay in the shade as much as possible.
Don't take salt tablets — they may help with cramps but do not prevent heat illness.
Monitor your hydration by checking body weight. The ideal way to determine sweat loss is to weigh yourself before and after exercise.
Dehydration — a major risk factor for heat illness — can occur in as little as 30 minutes if you're exercising in hot, humid conditions, McLane said. Athletes should drink fluids regularly because waiting until you feel thirsty may be too late. By then, you may have already lost about 2 percent of body weight as sweat.
Drink at least 16 ounces of fluid about two hours before exercise and drink at least 7 to 10 ounces of fluid every 10 to 20 minutes during exercise, McLane recommends. After exercise, drink 24 ounces per pound of body weight lost through sweat.
More information
The U.S. Centers for Disease Control and Prevention offers more tips for preventing heat-related illness.
Source: HealthDay
​