Treating Back Pain May Reverse Its Impact on Brain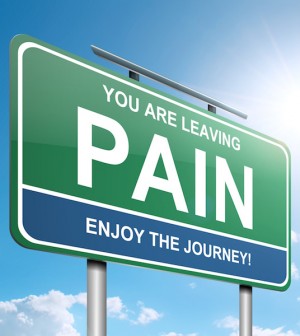 FRIDAY, May 20Treating chronic lower back pain can reverse pain-related changes in brain activity and function, according to a new study.
Prior research has shown that people with chronic pain may experience cognitive problems and reduced gray matter in brain areas that play a role in pain processing and the emotional aspects of pain, such as anxiety and depression. But it wasn't clear if treating chronic pain could reverse those brain changes.
This study included patients who had lower back pain for more than six months and underwent either spinal injections or spinal surgery to treat the pain. MRI scans of the patients' brains were conducted before and six months after their procedures.
"When they came back in, we wanted to know whether their pain had lessened and whether their daily lives had improved. We wanted to see if any of the pain-related abnormalities found initially in the brain had at least slowed down or been partially reversed," study senior author Laura S. Stone, of the Alan Edwards Center for Research on Pain at McGill University in Montreal, said in a university news release.
Brain activity and function did show signs of recovery in the patients after treatment, the researchers found.
The study was published May 17 in the Journal of Neuroscience.
"If you can make the pain go away with effective treatment, you can reverse these abnormal changes in the brain," she said.
More information
The U.S. National Institute of Neurological Disorders and Stroke has more about chronic pain.
Source: HealthDay
​