Tips for Weathering Summer Sun, Heat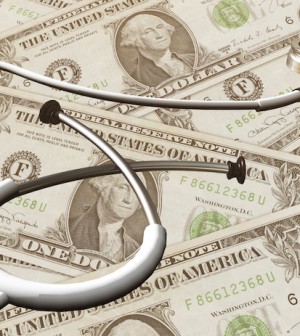 SATURDAY, July 16 You may love the summer heat that makes it easy to swim, picnic and just laze around outside, but don't overdo it: Overexposure to the sun and heat can be dangerous, the U.S. Environmental Protection Agency warns.
On average, heat waves kill more people each year in the United States than any other natural disaster. And one American dies every hour from skin cancer, the most common type of cancer in the United States, according to the EPA.
To help combat the double-whammy of heat waves and the sun, the EPA suggests planting trees, shrubs and vines near buildings to provide cooling shade and protection from ultraviolet rays.
The agency also offers the following summer safety tips:
Stay hydrated and wear lightweight, light-colored, and loose-fitting clothing to protect your skin from harmful UV radiation. Also, wear a wide-brimmed hat and sunglasses.
Apply sunscreen with an SPF 15 or higher about 30 minutes before you go outside and reapply every two hours. Check the sun's UV index before you go outside.
If you're outside during the sun's peak hours between 10 a.m. and 4 p.m., try to stay in shade.
Remind others, particularly the elderly, to be safe in the sun and heat. Monitor them for signs of heat illness, which can include hot and dry skin, confusion, hallucinations and aggression.
Check the air quality. High ozone levels on hot summer days can make the air unhealthy to breathe.
More information
The U.S. Centers for Disease Control and Prevention offers more hot weather tips.
Source: HealthDay
​