Sleep Apnea Makes Quick Return When Treatment Stops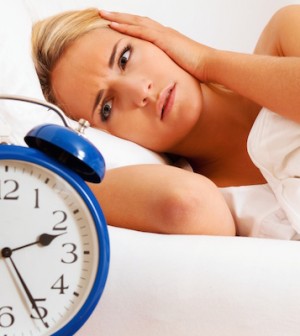 FRIDAY, Aug. 12Obstructive sleep apnea (OSA) and sleepiness rapidly return when patients stop using continuous positive airway pressure (CPAP) machines, a new study finds.
CPAP is a common treatment for OSA patients, whose breathing is interrupted many times during sleep due to the repeated blockage of the upper airway. CPAP keeps the airway open by pumping a continuous stream of air through a mask or nose piece the patient wears while sleeping.
This Swiss study included patients on CPAP therapy who were randomly selected to either continue or discontinue CPAP for two weeks. Those who stopped CPAP experienced a return of OSA and sleepiness within a few days. Within 14 days, they had significant increases in heart rate and blood pressure, and a deterioration in vascular function.
The results suggest that even a short break in CPAP therapy has a negative effect on the cardiovascular system, the researchers said.
They also noted their findings show that OSA patients need to continuously use CPAP, including taking their machines with them on holidays.
The study appears online in the American Journal of Respiratory and Critical Care Medicine.
More information
The U.S. National Heart, Lung, and Blood Institute has more about sleep apnea treatments.
Source: HealthDay
​