Many Parents Learn Online Skills From Their Tech-Savvy Kids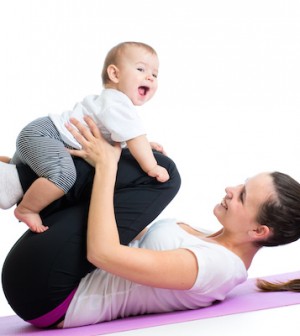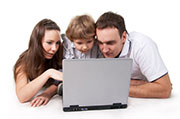 The next time you're surfing the Web, you may need to thank your kids.
A small study from Chile finds that 30 percent to 40 percent of parents were taught how to use computers and the Internet by their children.
It also said that youngsters in poorer families were more likely than those in wealthier homes to tutor their parents in these types of modern technology. Mothers were more likely than fathers to be taught by their children.
The study involved interviews with 14 sets of parents and children and surveys of another 242 parent-child sets. Kids were more likely than parents to say they'd taught their parents about computers, mobile Internet and social networking. That suggests many parents don't recognize the influence their children had on their use of these technologies, the researchers say.
Self-experimentation was another way that parents learned how to use computers and the Internet, according to the study recently published in the Journal of Communication.
It's significant that this "bottom-up" technology education was more common in women and lower-income families, study author Teresa Correa, of the University of Diego Portales in Santiago, said in a journal news release.
"Women and poor people usually lag behind in the adoption and usage of technology," Correa said. "Many times, they do not have the means to acquire new technologies but, most importantly, they are less likely to have the knowledge, skills, perceived competence and positive attitudes toward digital media."
"These results suggest that schools in lower-income areas should be especially considered in government or foundation-led intervention programs that promote usage of digital media," Correa concluded.
More information
The U.S. National Institute on Aging offers a training guide for helping older adults find health information online.
Source: HealthDay
​