Kids Literally See Differently Than Adults, Research Shows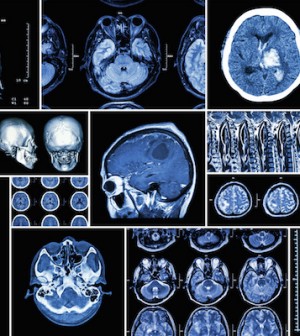 TUESDAY, Sept. 14Children may actually see the world differently than adults, researchers have found.
Unlike adults, children younger than 12 don't combine different sensory information in order to understand their surroundings, the study authors say.
In two new studies, U.K. researchers found that not only do children separate different senses such as vision and sound, their brain also separates input it receives when looking at a scene with one eye compared to with both eyes.
One study compared how children and adults combine perspective and binocular depth information and found that the ability to blend these two types of depth information is not present until about age 12.
The second study found that children younger than 6 years old were able to keep perspective and binocular visual information separate, while adults did not have this ability.
The findings are published in the Sept. 13 edition of the Proceedings of the National Academy of Sciences.
In a news release from the journal's publisher, study co-author Denis Mareschal, from the Center for Brain and Cognitive Development at Birkbeck, University of London, explained: "Babies have to learn how different senses relate to each other and to the outside world. While children are still developing, the brain must determine the relationships between different kinds of sensory information to know which kinds go together and how. It may be adaptive for children not to integrate information while they are still learning such relationships — those between vision and sound, or between perspective and binocular visual cues."
More information
The Nemours Foundation has more about the brain and nervous system.
Source: HealthDay
​