Health Tip: Seeing a Doctor About Eye Pain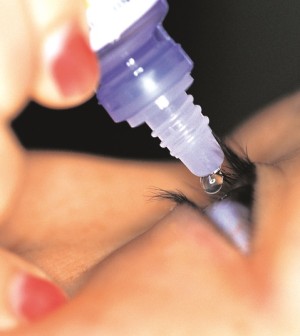 Eye pain could be caused by a simple, treatable problem, but it can be an indication of something more serious.
The U.S. National Library of Medicine offers this list of warning signs that you should see a doctor about your eye pain:
You have something stuck in your eye.
Your pain appeared after an injury to your eye.
Your pain doesn't appear to be caused by straining your eyes or a virus.
Your pain is accompanied by another medical issue, such as a rash or herpes infection.
Your pain is extreme or it persists for longer than two days.
Your immune system is weak, or you've recently had surgery.
Your eyes are red, swollen, leaking discharge or have a persistent feeling of pressure.
Source: HealthDay
​